a magnet for businesses
At the heart of the Community | flexible office and lab space for growing companies
The Innovation Centre is a magnet for businesses, whether as a location for high-tech SMEs, a high quality setting for events or simply as a meeting point offering high-value networking opportunities, it provides a complete breakthrough in business interaction.
This stunningly designed state-of-the-art 24,000 sq ft building, situated in the heart of Sci-Tech Daresbury, is specifically equipped for science and technology based businesses. The centre has become home to around 70-80 companies, with strong representation from the life sciences and healthcare, digital and advanced engineering sectors.
It has also attracted a number of international tech companies from around the world. The Innovation Centre provides:
Over 50 offices
Over 50 offices for 1 or 2 people (135 sq ft) up to 15 people (962 sq ft)
5 laboratories
5 laboratory units 750-1,500 sq ft (lab only or lab+office)
Perfect for meetings
Meeting room and presentation facilities with professional 'meet and greet' area
Flexible lease
Flexible lease terms allowing rapid 'rightsizing'
Internet network
High speed internet connectivity
On-site parking
Convenient parking spots on campus
Hot desks
Kitchen access
Cycle storage
Showers
Showers and locker facilities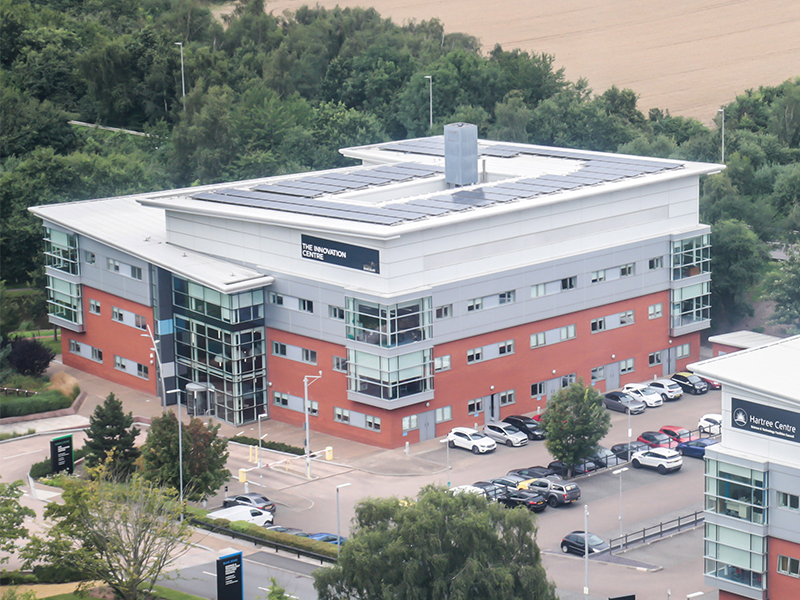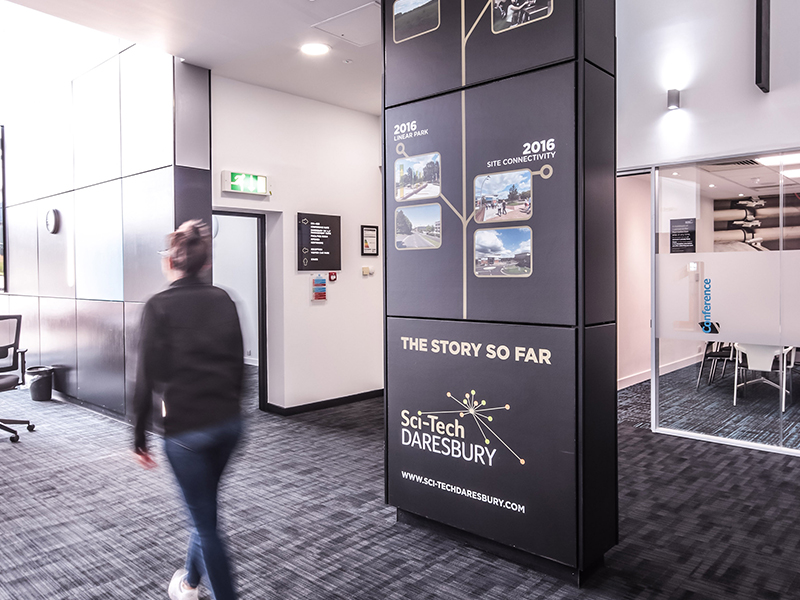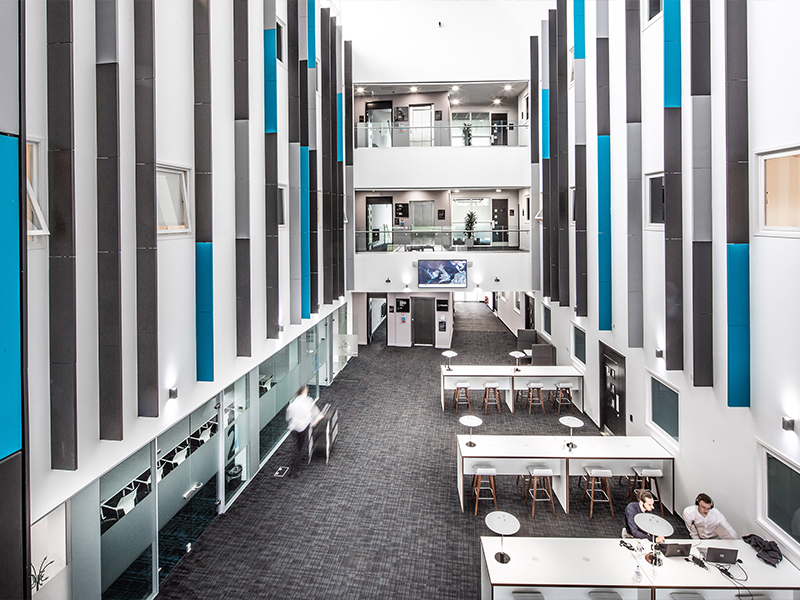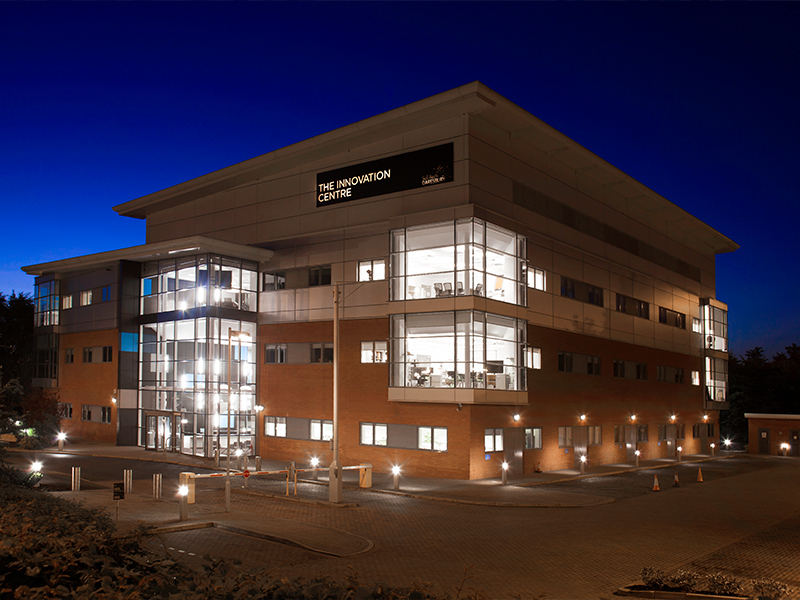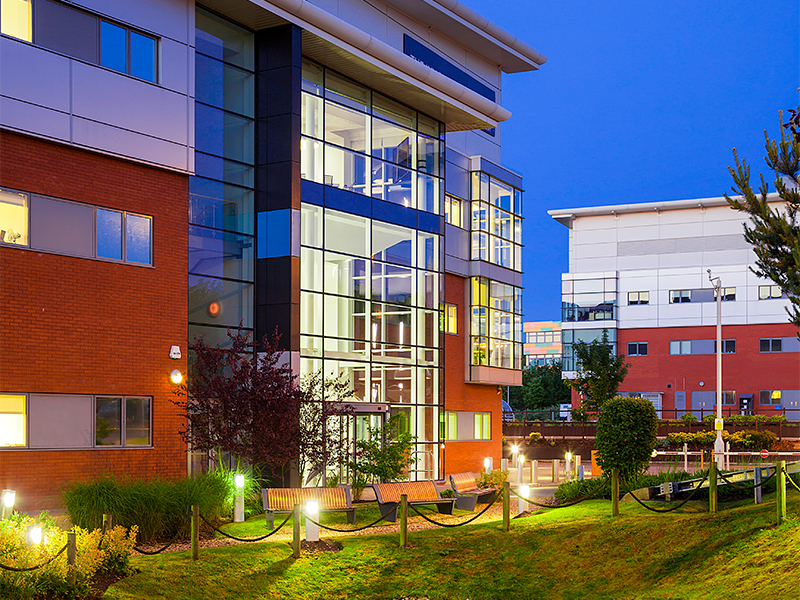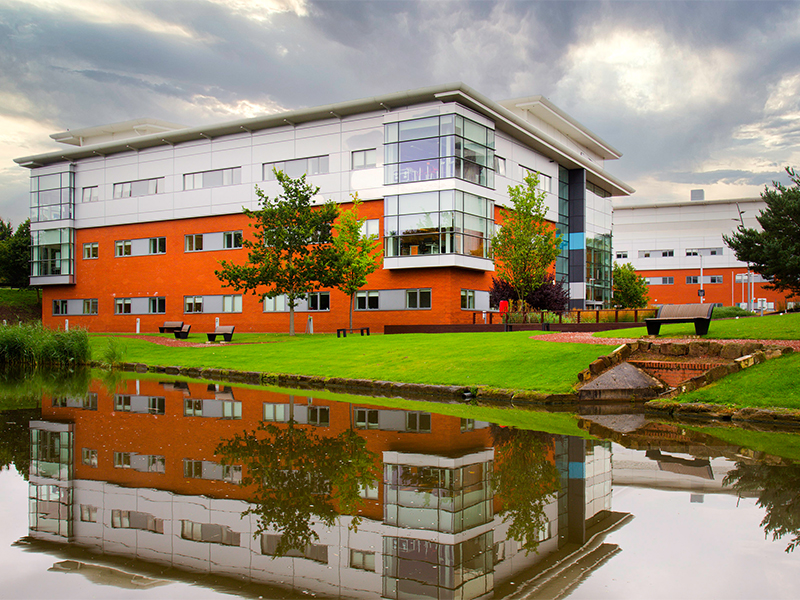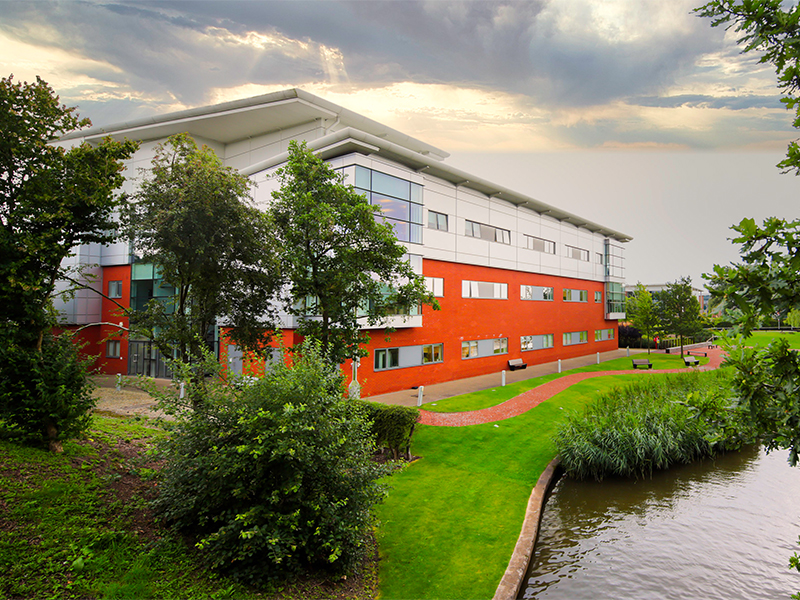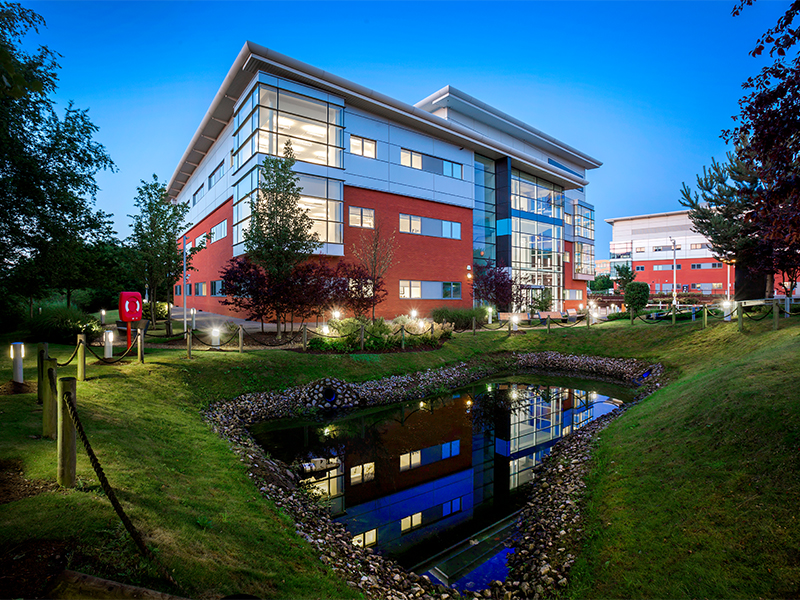 Flexible laboratory space that can provide either lab only space or a blend of lab and office accommodation where required.

High quality office space suitable for teams of 1-15 people along with access to a range of meeting spaces for team meetings, customer visits etc.

Multi-user suite providing a range of hot desks for companies looking to get established at Sci-Tech Daresbury whilst minimising costs.

High-quality accommodation with a professional "meet and greet" reception area, spectacular atrium and lifts to all floors.
Specialist support and expertise from Sci-Tech Daresbury's strategic gold and silver partners.

Easy access to Sci-Tech Daresbury network of experts and the events programme through NetworkHub.

Personalised support with TravelHub to explore the best travel options for your personnel and visitors.
Discover opportunities and find your home for life
The Sci-Tech Daresbury campus is home to nearly 150 technology companies, from start-ups to corporate businesses. At the Sci-Tech Daresbury campus you will have an attractive environment supporting you to be able to develop new solutions, collaborate with inspiring technologists and entrepreneurs, all in a space that will allow you to grow and scale your business.
Join us and create a dynamic, collaborative and scalable home at the heart of an internationally recognised, innovative tech community. At Sci-Tech Daresbury, you can have a home for life. Join our community and we can support you and your team, helping you to grow your business. We connect talent with growth, innovation and opportunity.
MAKE AN ENQUIRY OR CALL 01925 984 046