March 1, 2021
What can employers do to help employees' mental health and wellbeing?
There's no denying lockdown and the current pandemic has taken its toll on the nation's mental wellbeing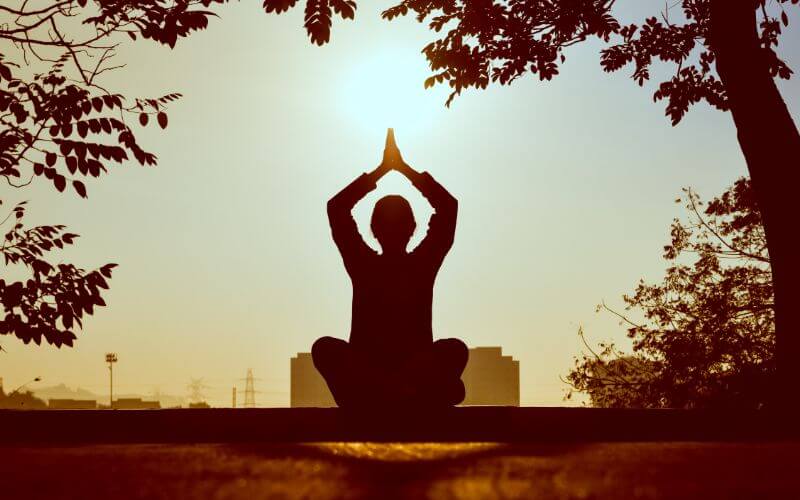 As the vaccine rollout gathers pace, many employers are starting to think about getting staff back into offices and workplace. With so many people now used to working from home, the switch back to the office could cause further anxiety as people readjust.
So, as an employer who might be facing this situation, what can you do to help your employees' mental health and wellbeing? We asked mindfulness coach, Russ Treasure, to give us his advice.
Take away the fear
What the pandemic has done is made people afraid. They're afraid of the virus and afraid of people around them not following the rules, which can make the fight or flight instinct take over. This causes tension in the body, which can cause issues with sleep, relationships, and simply focussing at work.
One of the most important things you can do as an employer is take away their fear. This means making sure your premises are Covid secure, so people feel safe while there. Workers who feel you're looking after them and are taking their safety seriously will feel much less anxious about returning to the workspace.
Appreciate people's feelings
Employees will have a range of emotions about the situation. Some will have enjoyed working from home and the flexibility it brings. They've got into a groove of working from home, free from the structures and formality of being in the office. Those with long commutes also appreciate getting this time back.
How you deal with these workers will be key to their wellbeing. Have a conversation with them and ask them what they'd like to do. If they've done a decent job working from home and it fits with the required team working, then look at being flexible to see how they can effectively split their time between home and the office. Things like hot desking can help with this.
Of course, there will be people who haven't been able to work from home, and won't be able to in the future, as well as staff who can't wait to get back into the office and start mixing again. Again, communicate clearly with these people, so you can manage their expectations properly.
Furloughed employees have different needs
One group of employees who can sometimes be forgotten when it comes to mental health and wellbeing are those on furlough. These employees might be anxious about returning to work, especially if they're likely to be dropped straight back into it, or are worried their job might be there to return to at some point.
To help reduce their anxiety, give people coming back from furlough a bit more slack as they're likely to take a while to get back into the work mindset.
Mindfulness and wellbeing should be in your culture
An open, honest workplace where everyone cares about each other is the best way to look after everyone's mental health. Make mindfulness a part of your everyday work life by encouraging people to think about how they view things. For example, do they see an awful day outside or is just raining?
It's also important to encourage people to talk, even if it's just over a coffee, and have proper wellbeing policies in place. Many companies offer counselling services to employees and give them actions they can take, rather than just a helpline number stuck on a wall.
One relatively simple initiative you can introduce are the 5 steps to wellbeing. These steps - connect, learn, activity, notice and give (or CLANG to use its acronym) - are things you can make sure staff do at work and home. They're about being supportive, mentally and physically active, concentrating on the present, and random acts of kindness. Focussing on these can have a positive affect on everyone's mental wellbeing.
Also, think about setting up a wellbeing champion programme. Some companies like to send people on a course to become one, while others simply appoint good listeners. It's important to say wellbeing champions aren't there to 'fix' people, but to be someone to talk to and signpost to helpful organisations and information, such as Treasure your wellbeing CIC, which offers 5 free mindfulness sessions a week to anyone struggling with their mental health.
Sci-Tech Daresbury is a national science and innovation, covid-secure campus located in the Liverpool City Region. It's home to nearly 150 high-tech companies in areas such as advanced engineering, digital/ICT, biomedical and energy, and environmental technologies. Sci-Tech Daresbury offers flexible space to rent within its multi-occupied buildings, showcasing high-quality offices, lab space, and technical space. Contact us to find out more.