June 7, 2019
US company LivFul sets up UK base at Daresbury Laboratory in war against insect-borne diseases
US biotechnology start-up LivFul has set up a UK research base at STFC's Daresbury Laboratory as part of its global mission to save lives from malaria and other insect-borne diseases.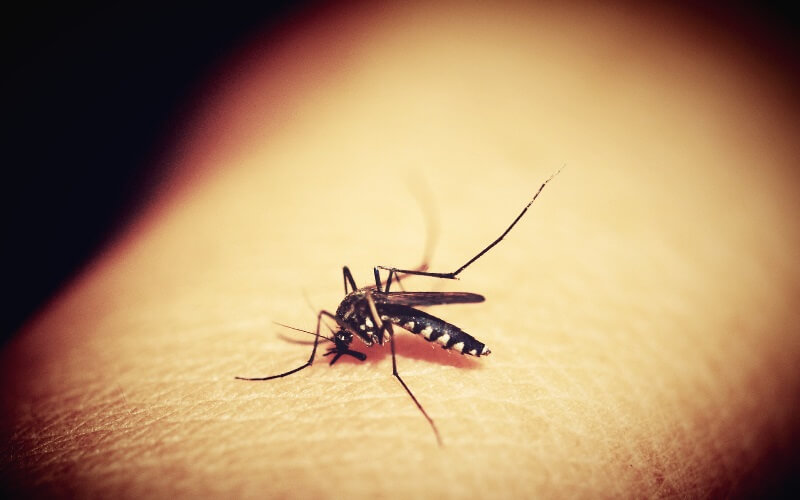 More than 600 million people suffer from such diseases every year and a child dies from malaria every two minutes. From Dengue fever to yellow fever, Lyme disease and Zika virus, these diseases take a heavy toll on humanity, and often lead to a cycle of poverty.
Nets, sprays and traditional repellents can help fight off the insects that cause these diseases.  However, these can be impractical for 24-hour protection or can expose a family to chemicals that are inhaled or absorbed into the skin.
LivFul has developed a plant-based, easy-to-use, long-lasting and family-friendly bug repellent, which is currently undergoing lab testing and human trials around the world.  It is also the latest company to take advantage of the world class R&D facilities for start-ups and SMEs at Daresbury Laboratory, where it is currently setting up a UK base to focus on the development and technical support for the next of generation its revolutionary technology.
John Manwell, Group COO for LivFul, is developing the infrastructure and support for customers in the global market. He said: "The LivFul team is spread across the USA, China, Africa and now has a UK base! The LivFul team is excited about the laboratory facility that is being commissioned at Daresbury Laboratory, and this will open up significant new opportunities for LivFul's development."

Delyth Edwards, business incubation programmes manager at STFC, said: "LivFul's innovative technology has the real potential to both save lives and relieve the financial burden on healthcare authorities. I'm thrilled that Daresbury Laboratory is providing the right R&D environment and support for LivFul as it takes its technology and business to the next level."