April 30, 2019
UK's second HealthTec Cluster launches at Sci-Tech Daresbury
Silicon Valley was the birthplace of the original tech cluster and Sci-Tech Daresbury will join this global tech revolution with the launch of a HealthTec Cluster here in the North West.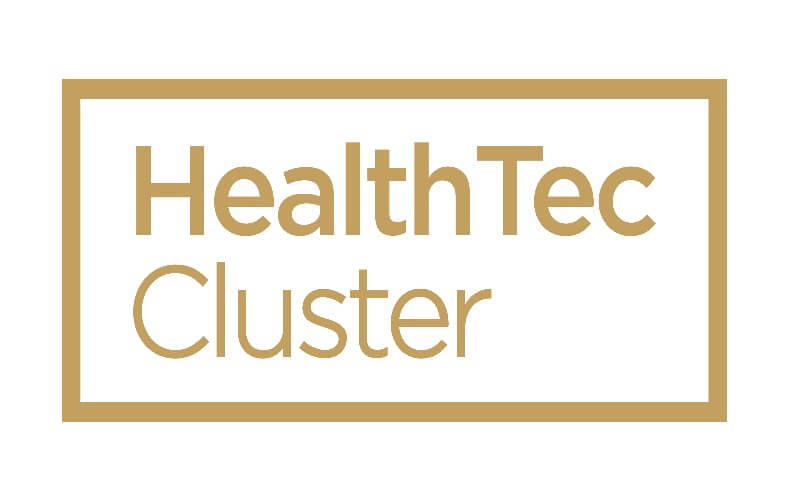 It will be the UK's second HealthTec Cluster – after Harwell in Oxfordshire. It was founded through a partnership between the Science and Technology Facilities Council (STFC), part of UK Research and Innovation (UKRI), and the Innovation Agency (the North West Coast Academic Health Science Network) and through its development has been supported by an array of stakeholder organisations.
It is a major advancement for the area and the campus, as tech clusters have been springing up across the globe over the past decade, with international cities like New York, Beijing, London and Berlin at the heart of this growth.
This cluster will be administered at Sci-Tech Daresbury owing to its excellent location, rich scientific history and national research infrastructure and thriving innovator community. It will seek to accelerate and bring greater focus to healthcare technology by bringing together key players across the sector and from others. By doing so it will increase collaboration, cross-sector engagement and support the translation of research to application through linking the wider business and research community and end-organisations at the forefront of delivering health innovation.
This cluster project has been managed by Dr Philip Carvil, the HealthTec Cluster Development Manager. Dr Carvil has spent the past year working on its co-creation, talking to agencies, regional and funding bodies, universities, industry and tech providers to bring it to fruition, with the official launch on Thursday 23rd May. The cluster will look to grow successful healthtec businesses, develop world firsts and deliver life-changing innovations.
Amongst the major stakeholder organisations who have informed its development are several of STFC's sister organisations within UKRI including Innovate UK, as well as the Innovation Agency, the Northern Health Science Alliance and Bionow. This cluster, with its unique stakeholder makeup and engagement, offers a national and international research and innovation offer.
"There are many advantages to having a cluster of organisations all working together in a concentrated geographic location," said Dr Carvil.

"The HealthTec Cluster will provide local, regional and national connection opportunites for innovators and industry in health technology and support hubs of innovation such as Sci-Tech Daresbury where people can meet, make connections and discuss. Those collaborations might be with organisations who have a presence on site or with organisations located in major cities across the region like Manchester, Liverpool, Lancaster, Chester, Preston and even the wider north, as we look to augment the existing key strengths and community of health tech in the North of England.

"One of the advantages of being in a cluster, is to create a more cohesive group that can support each other better, that can diversify what they are doing and collectively have a greater impact when it comes to responding to industrial challenges. It can potentially unlock untapped cross-sector collaborations.

"Another advantage of the HealthTec Cluster, and something that I know is at the heart of Sci-Tech Daresbury, is playing a role in helping these companies accelerate the securing of scalable investment into their businesses. This has been done through the development of strategic relationships with a number of investor organisations across the UK and beyond. In addition, the cluster will help businesses overcome skills gaps and shortages. This can be achieved by either working with businesses on site that already have those existing skills, or it can leverage wider initiatives and companies further afield and become a catalyst for upskilling."
Dr Carvil has drawn on his experience of the Harwell cluster and believes that the model will be equally successful for this cluster.
He added: "We have been employing the model of the HealthTec cluster at Harwell and bringing it to this cluster. If you look at Harwell, it has companies, great universities, a business community and national laboratories all in proximity which enables a flourishing ecosystem. These same attributes apply to the region and to Sci-Tech Daresbury. These two sister clusters will work closely to further connect between these regions enhancing what can be achieved.

"By bringing organisations together they can improve their understanding of each other and the ecosystem to better enable collaborations, intelligent connections, which can deliver applied R&D and help to grow UK plc."