November 8, 2022
Training the leaders of tomorrow with Hosokawa Micron
Understanding how to engage and appeal to this new generation of workers means businesses are placing greater emphasis on the quality of their employment experience.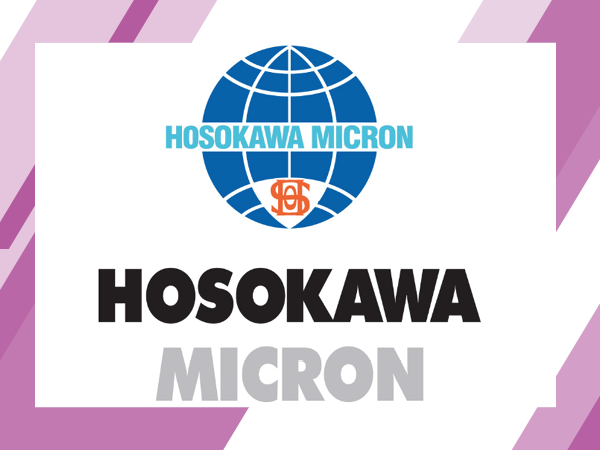 In 2019, Hosokawa Micron launched a new state-of-the-art Technical Innovation Centre at Sci-Tech Daresbury, having previously operated from its nearby main site in Preston Brook, Runcorn. 
The company is a member of the worldwide Hosokawa Micron Group founded in Osaka in 1916. Today, it is a world leader in providing process solutions in the fields of powder and particle processing technology and blown film technology with facilities for research, engineering, manufacturing and service throughout Japan, Germany, the Netherlands, and the USA. It also has satellite offices in Korea, China, and India. 
Relocation to Sci-Tech Daresbury
The relocation to Sci-Tech Daresbury formed part of a strategic move to expand Hosokawa's testing facility and manufacturing capabilities in the UK, offering its customers unique opportunities to test equipment, processes and systems in a controlled and convenient environment. Its testing facility features a range of Hosokawa and ancillary equipment which can be organised into unified in-line processes to suit the customer's specific needs. 
In order to support the firm's long term sustainability, eight years ago it embarked on an apprentice scheme.  
In order to support the firm's long term sustainability, eight years ago it embarked on an apprentice scheme.  The Key to the success of Hosokawa's apprenticeship programme has been its thoroughness. The apprenticeships usually last for seven years and incorporate the candidate achieving a university degree.  As Hosokawa's apprentice programme - which has been supported by its work with providers such as Warrington based Cogent Skills and TTE Training in Ellesmere Port - takes a significant time to complete, Kathryn emphasises the importance of keeping each individual engaged and motivated throughout.  
Once the plan was launched, the company set ambitious targets. 
Hosokawa's Technical Centre Manager at Sci-Tech Daresbury, Kathryn Hipkins, said:
We looked at our roster of employees and examined when they might be retiring or leaving for other reasons. This was part of a program of succession planning that would ensure we had a sold pipeline of talent to ensure our business could go from strength to strength for many years to come. 
At a time when we had 60 employees, we decided to take on ten apprentices. There were numerous practical challenges with this but they are all still with us and are all flourishing. One of our apprentices initially based at Sci-Tech Daresbury is now the supervisor of the powder processes department at our Runcorn site, for example.
We encourage people to get a degree as we are looking for them to form part of our long term succession plan, and that level of education does provide the grounding needed to be a leader at an innovative company such as ours," says Kathryn.  
One on one support is crucial. You need to listen to them if they've got any ideas or areas where they want to develop their skills. You also need to be open and honest with them about areas where they might need to improve - communication and trust are key. We give them all the tools they will need to succeed, and we want them to take responsibility for their own advancement. Ultimately, we treat our apprentices as we would any other member of staff and communicate that they are the leaders of tomorrow. 
We want to get them involved with customers early on in their apprenticeship, and get them excited by seeing the end product of what they will be working on. Similarly, it's great that they can begin their careers in such an impressive environment as Sci-Tech Daresbury. In addition to the brilliant energy here, perks such as the gym on site and reduced gym admission elsewhere are real bonuses for them.
We have a hybrid model, with most of the people on our apprentice scheme dividing their time between being on site and working at home. This isn't specific to set days but a percentage of days over a month. Additionally, our manufacturing facility runs on a four day week - this is both for sustainability reasons and to give our workers more time to themselves
Understanding how to engage with the next generation
Other benefits include the company's approach to work/life balance. Understanding how to engage and appeal to this new generation of workers means that many businesses such as Hosokawa are starting to place greater emphasis on the quality of their employment experience. 
Looking to the future, Kathryn and Hosokawa are focussed on continuing to develop their apprenticeship programme and helping to create the leaders in business and science that will help the company flourish decades into the future – all from their base at Sci-Tech Daresbury.  
Sci-Tech Daresbury is a world class location for high-tech business and leading-edge science based in the Liverpool City Region.  It provides a unique environment for innovation and business growth, with knowledge sharing, collaboration and networking. 
Home to the ground-breaking STFC Daresbury Laboratory as well as around 150 high-tech companies, the site was originally established in 2006. In December 2010 a new private-public joint-venture partnership was created to spearhead the longer-term development of the campus. Partners in the private-public joint-venture partnership are developers, Langtree, Science and Technology Facilities Council (STFC), and Halton Borough Council.  
The campus was granted Enterprise Zone status in April 2012. Enterprise Zone status allows business rates to be reinvested in the campus, potentially creating up to 15,000 skilled jobs and providing funding for new specialist office, laboratory and technical space. Enterprise Zone status will also allow the campus to leverage more than £150 million in private sector investment.