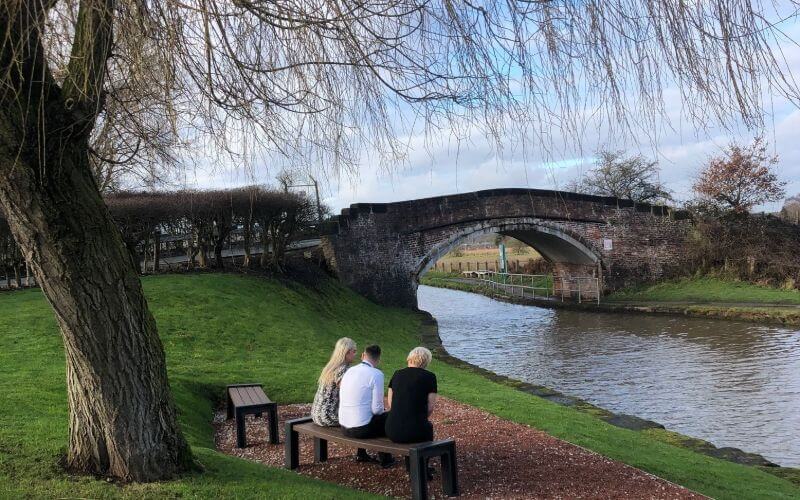 February 9, 2022
Time to talk for mental health
Thursday 3rd February was Time to Talk Day an annual event and the nations biggest mental health conversation. It is a day where people are encouraged to come together to talk, listen, and change lives at home, in their local community, and at their place of work.
Sci-Tech Daresbury wants to encourage the community of people that work on campus to look after their own - and each other's - mental health and wellbeing every day. One of the many ways of doing this is to promote the use of the green open space around the campus for people to come together, talk and enjoy being outside in the fresh air.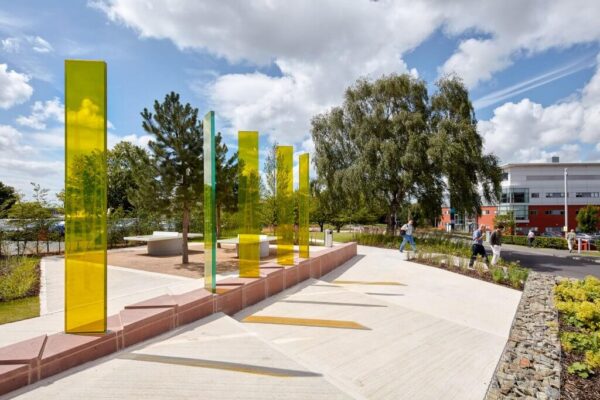 Linear Park at Sci-Tech Daresbury
A breath of fresh air
It's well known that green space has many benefits for wellbeing, both physical and mental. These include fresh air, relaxation, stress relief, and a chance to just get away from your desk. Spending more time with nature can also help with sleep, promote positivity, and improve productivity and creativity. Mental fatigue can be recovered more quickly in outdoor surroundings too, so it's useful for clearing the mind after prolonged periods of concentration.
No screens
When you're outside enjoying nature, there's less temptation to look at your phone, and there's no laptop or computer screen in front of you. Having a break from screens is good for your mind as well as your eyes. Even a quick stretch of your legs for 10 minutes outside away from your workstation can make a real difference.
Doctor, doctor
In fact, the positive effects of being outside are so compelling, some medical professionals now prescribe it to patients. Nature-based activities, like bird watching and walking, have risen in popularity over the last few years to treat mental health conditions and lower stress levels. They also improve physical health too, of course, and the links between this and mental health are now well-established.
Better together
Socialising is also good for mental health and can help with depression. Sitting down outside for lunch (on a warm day) or taking a walk with a friend or colleague during your break is a great way to catch up and socialise with others while also reaping the benefits of being outside in nature, which in turn can have a positive impact on how you feel for the rest of the day.
Light walk
One of the unique features of the outside space at Sci-Tech Daresbury is the Daresbury Linear Park. This is five feature gardens connected by pathways with artistic structures constructed of glass, steel, and stone. The five coloured zones take you through the story of science. It's a beautiful place to sit and stop to admire the works of art. The campus also sits alongside the Bridgewater canal, a wildlife-rich waterway where you can unwind and get back to nature while admiring some very interesting barge boats that might be passing by.