August 31, 2018
The Internationalisation of Your Business – Setting Up Overseas
"Internationalisation brings great opportunities but also great risks. However, in the long run it is probably more risky not to internationalize at all."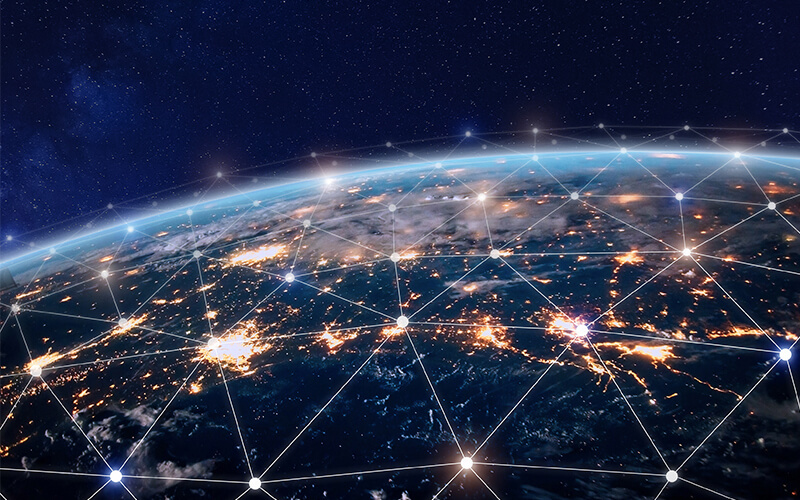 These are the summarising words of Joan E. Ricart, Professor of Strategic Management and Jaume Llopis, Senior Lecturer of Strategic Management, of the IESE Business School, in their Forbes article on how SMEs can internationalise. 
Expanding overseas – and we're not talking exports – is one of the decisions that 'other businesses do'. But in an era of globalisation, fast-moving technology and improved logistics, has there been a more opportunistic time to reach untapped markets and grow?
Brexit may just be looming over the horizon with a high degree of uncertainty, but one of the key messages that is being told to us all is that this is an opportunity to decide our own destiny and to forge our way in the world marketplace.
This could well be music to the ears of those businesses in the UK that have reached their 'peak' and want to head into hitherto untapped markets.
The government, which is striving forward with the Industrial Strategy, is looking to give businesses the edge having just unveiled its Export Strategy to make the UK an exporting superpower.
Research shows that companies that export have increased growth potential, are more productive and have better paid jobs.
Last year £620 billion of goods and services exported by British companies accounted for 30 per cent of our GDP, with UK exports are at a record high. Add to that, the demand for British expertise and goods overseas is only growing.
However, the Department for International Trade estimates that 400,000 businesses believe they could export but don't.
This is no small leap – as the opening quotes stresses there is risk. To ensure the move is a success there are a number of steps to consider.
Firstly – look at the why. Why do you want to globalise your operation from the 'safety net' of the UK?
Consider the main reasons and the benefits as to what are the motivating factors in your decision to set up overseas.
Increased revenue and profit
Increased market share
Enhanced reputation and credibility
Improved supply chain
Access to new markets
Overtake competitors
Source new materials
Gain knowledge
Having established, why, the next part is how do you achieve this. This is a crucial stage as you establish your chosen location and assess the financial implications of making this a successful venture.
There are three options.
Set up a base of your own
Buy an existing business in your chosen location
Go into partnership with a business in your chosen location.
The latter two have the advantage of 'local knowledge', an established customer base, a supply network and a ready-made workforce. But if you choose option one, then these are the major factors to consider as you delve further.
Location
Where do you want to set up and why? In choosing the location, consider how accessible is it from your UK base. Are there language and cultural issues to take into account? Does your chosen location have the technology and logistical support needed? Is there sufficient workforce and is there a viable supply chain. A site visit is a must.
Market analysis
As with any business it's key to do your homework. Ignore market research and SWOT analysis as the new location will be vastly different to what you are used to. Assess customer tastes, lifestyle and practices; explore behavioural data.
Finance and legals
Firstly, have you got the funds in place to invest in the set-up and then the on-going costs as you establish the business? Are you aware of the financial implications (tax etc) in your new location. From a legal standpoint, have you familiarised yourself with these and have you produced/signed all the necessary paperwork. Finally, insurances – again familiarise yourself.
Core competencies
Does your existing UK business have the right people with the skills and resources to deliver for the business and position it internationally. If not, have you assessed how these core competencies will be acquired.
Supply chain
Assess what options there in your chosen location and how will you manage that supply chain. Have you the right systems in place to deal with that. If importing/exporting then explore what is needed to make this as smooth as possible.
Creating a team
Just like in the UK, you will need the core services of HR, PR & Marketing; IT etc. Again, a team with local knowhow could be extremely vital to the success of the internationalisation.
For businesses looking to make that step overseas, forethought and planning must be at the top of the agenda before making the plunge. There is no shortage of information online and companies looking to assist you with overcoming the challenges.