May 22, 2019
The future for blockchain
This year, however, blockchain has barely raised a whimper with Artificial Intelligence having become the technology that every business should have.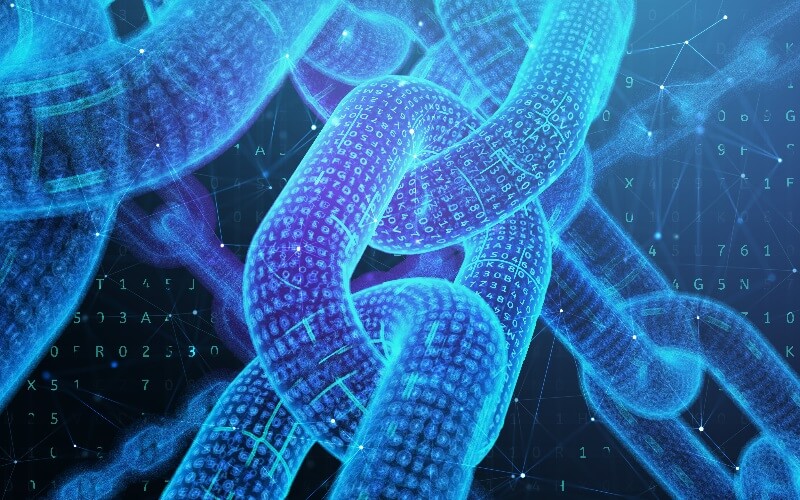 This year, however, blockchain has barely raised a whimper with Artificial Intelligence having become the technology that every business should have.
Well, blockchain hasn't gone away. The technology is now being adopted and adapted by various business and industrial sectors which can see the benefits of using blockchain.
Blockchain applications are now having an impact within logistics, health care, food safety and transportation, for example, where back-office applications are becoming more commonplace.
But Blockchain is still truly in development and is making slow inroads into the world of science, manufacturing and engineering. Businesses are still assessing how it can be best deployed and how the investment in time, knowledge and money will deliver an impact.
IBM, as a world leader in the technology, is playing a major role in delivering blockchain to organisations that are exploring its potential. One such example is with Seagate, one of the world's largest supplier of hard drives and data storage systems.
Seagate is using blockchain technology to combat counterfeiting, by using IBMs blockchain platform in collaboration with its fingerprint recognition ID technology to track the provenance of their new hard drives and certify data erasure for compliance with data privacy laws. This combination aims to reduce the production of counterfeit goods as well as provide greater data security mechanisms.
Within the manufacturing sector, blockchain technology has the potential to eradicate counterfeit parts by using it within the supply chain. In addition, using blockchain can enhance the key safety issues – in both aircraft and motor vehicles production – as blockchain delivers a system to track parts production and provenance.
Aircraft manufacturer Boeing is already working with the IBM Blockchain platform to make information from across the supply chain accessible to component vendors, aircraft owners and maintainers, and regulators.
Tom Collingwood, Blockchain Technical Specialist, Science and Technology Facilities Council (STFC) Hartree Centre, on the Sci-Tech Daresbury campus, has provided further insight into how businesses can harness the power of blockchain.
How do businesses benefit from blockchain?
As blockchain is an online ledger of transactions, it offers many different layers and advantages to businesses. These include:

Transparency – distributed ledgers track the history of specific records meaning everyone is on the same page about each item/record and its associated history. There is no room for ambiguity – either we all agree something happened or it didn't.
Near-real-time data availability – e.g. no waiting for paper-based records to arrive with a physical shipment, and the associated delays incurred whilst checking these against requirements.
Trustable data sharing – network participants propose updates to the shared ledger, and specific checks can be made prior to accepting this as the 'new' truth. Cryptographic techniques provide confidence in message validity, and any rejection of new data is dealt with by all network participants collectively.
New revenue streams – once structured data is available for exploitation; previously uninterested parties may want to pay for access to the data or novel analysis can be carried out to better understand your own products/services. (This isn't necessarily a benefit due to blockchain as much as a benefit of rigorous data collection, but the two go hand in hand).
How can businesses begin using blockchain?
Generally, businesses shouldn't start by looking to use blockchain; they should be looking at identifying the problems they face which need to be solved. If those problems include trusting the information shared by third parties and/or having to assure trustworthiness when providing third parties with their own data, blockchain may form part of the solution.
The oft-quoted "blockchain is a team sport" cliché is used so widely for good reason; the network value scales with participation, and whilst blockchain solutions can be implemented within a single company, it becomes much more useful with the inclusion of additional companies with a business interest in the data being shared.
How can small businesses benefit from blockchain?
Small businesses stand to gain as much from blockchain as big businesses and possibly even more to lose if they can't join a network of a larger company that requires participation within in order to do business.
More and more OEMs and Tier 1s, such as the Boeing example, are looking at using blockchain, as it provides that greater transparency and traceability for transactions. Another example of this is supermarket chain Walmart (owner of Asda), who last year announced it would be deploying blockchain in the wake of e-coli scare.
The good thing about blockchain is that it isn't necessarily expensive. Developer communities have emerged around open-source technologies, and whilst some specialised IT support is required to participate within or administer a blockchain network, the same can be said for websites, databases and other IT systems.
What support can the Hartree Centre provide?
We can help companies looking to understand where blockchain may add value to their business.
We have funding and expertise available for collaborative projects to develop proof-of-concept solutions to existing business problems, which may be of interest to SMEs as some of our funding streams have no in-kind contribution requirements for smaller businesses.
To find out more information email hartree@stfc.ac.uk or call 01925 603 444.