July 26, 2023
The benefits of renting Lab Space here at Sci-Tech Daresbury
Our campus is a science and technology campus internationally recognised for world-class science, innovation, and enterprise.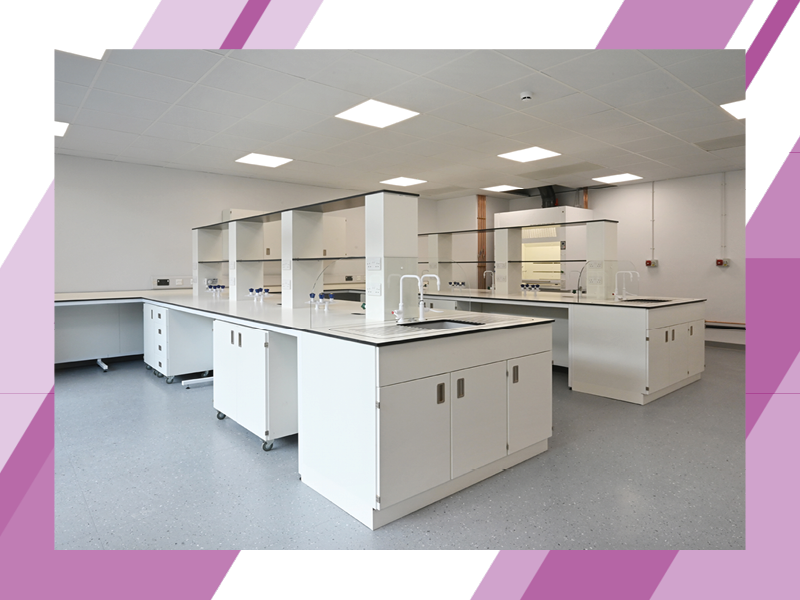 Let's start by telling you a little about Sci-Tech Daresbury. Our campus is a science and technology campus internationally recognised for world-class science, innovation, and enterprise.
A unique environment
We provide a unique environment for innovation and business growth, with knowledge sharing, collaboration, and networking. We are also home to the ground-breaking STFC Daresbury Laboratory which is internationally recognised for world-leading scientific excellence in a diverse variety of fields ranging from nuclear physics to supercomputing.
So, what exactly are the benefits of renting Sci-Tech Daresbury lab space?
We Create
We create the conditions for ambitious science and technology businesses to succeed.
We support
We support access to national and international distribution channels.
We work closely with businesses of all sizes providing access to some of the most unique science facilities in the world.
We nurture
We nurture a community that understands the power of partnership and connections for business growth.
We offer
We offer business support and guidance that helps companies connect to a wealth of expertise and networks that can unlock access to markets, funding, and talent.
We offer access to specialist equipment and facilities on campus to speed up innovation.
We offer a flexible, dynamic, and collaborative working environment that supports businesses in attracting, developing, and retaining talent.
We accommodate
We can accommodate the needs of growing companies providing access to appropriate space at the right time. Sci-Tech Daresbury lab spaces are well-specified, versatile spaces for ambitious early-stage or growing companies to thrive amongst the collaborative and innovative environment on campus.
Our lab spaces are offered on a flexible and affordable basis to meet the rapidly evolving needs of growing businesses, whether this is access to equipment, expertise or just a space to bring ideas to life.
Campus Companies also gain access to extensive technical expertise, business support and networks at the Science and Technology Facilities Council, which has already supported over 60 companies to expand through their equipped laboratories.
Flexible, affordable space guaranteed to support the growth
Choosing Sci-Tech Daresbury lab space means choosing a flexible, affordable space guaranteed to support the growth and development of your business and your projects.
Our campus is home to nearly 150 technology companies, from start-ups to corporate businesses.
At the Sci-Tech Daresbury campus you will have an environment supporting you to develop new solutions, collaborate with inspiring technologists and entrepreneurs, all in a space that will allow you to grow and scale your business.
Join us and create a dynamic, collaborative, and scalable home at the heart of an internationally recognised, innovative tech community. At Sci-Tech Daresbury, you can have a home for life. Join our community and we can help you and your team grow your business.