November 28, 2017
Super-powerful microscope facility in £7m funding boost for materials research
It takes 750,000 atoms to cover the width of a human hair, and the super-powerful microscopes at the UK's SuperSTEM Laboratory can scan and identify every single one of them.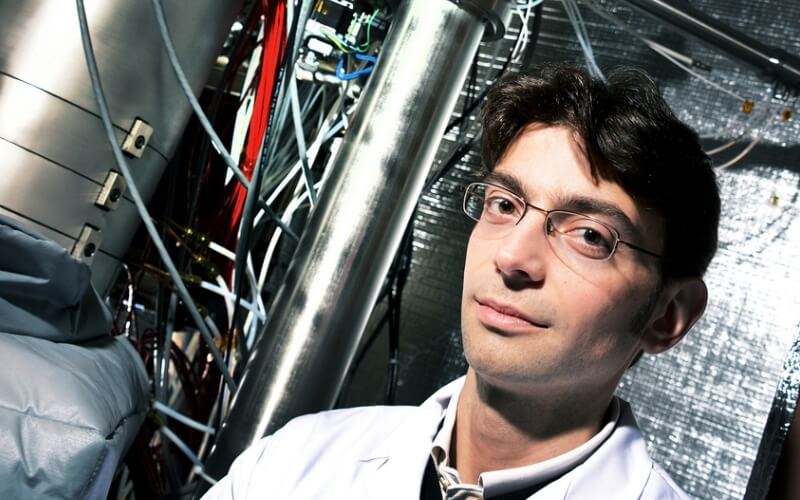 It takes 750,000 atoms to cover the width of a human hair, and the super-powerful microscopes at the UK's SuperSTEM Laboratory can scan and identify every single one of them.
More than £7 million has been awarded to the SuperSTEM Laboratory by the Engineering and Physical Sciences Research Council (EPSRC) to operate as the UK's National Research Facility for Advanced Electron Microscopy.
Its powerful electron microscopes enable both industrial and academic researchers, from the UK and internationally, to study the structure and chemistry of objects a millionth the width of a human hair, in the development and understanding of new advanced materials. The technology is particularly applicable to materials science and power generation, as well as in health and environmental research.
Science Minister Jo Johnson said: "Thanks to this funding boost, the UK will continue to be home to valuable research that will help industries across the world develop more advanced materials that could go on to replicate the success of graphene.

"Through our new Industrial Strategy and additional investment of £2.3 billion for research and development, we are laying the foundations and working with industry to ensure the UK remains at the forefront on innovation for years to come."
Located at the Science and Technology Facilities Council's (STFC) Daresbury Laboratory at Sci-Tech Daresbury, SuperSTEM is home to three super-microscopes relying on a technique known as aberration-corrected scanning transmission electron microscopy (STEM).  The technique uses beams of electrons to create very detailed images of specimens at the single atom level. The Laboratory's newest super-powerful microscope, 'SuperSTEM 3', was installed in 2015 and is currently one of only 4 of its kind in the world. 100 times more precise than instruments most commonly found in other institutions, it goes beyond 'simple' imaging to provide unrivalled information about how atoms in materials are bonded with each other.
Since it first opened in 2001, notable academic research at SuperSTEM has included work with Professors Andre Geim and Kostya Novoselov from the University of Manchester, as part of their Nobel Prize-winning research on graphene. Other academic work has included the development of a new nutritional iron supplement and research into materials that could double the battery life for electric vehicles.
Recent industrial researchers have included leading Danish catalysis and technology company, Haldor Topsøe A/S, who have collaborated closely with SuperSTEM in a number of projects aimed at developing cheaper and more efficient catalysts for oil refineries, to reduce air pollution.
Professor Quentin Ramasse, Director at SuperSTEM and Chair of Advanced Electron Microscopy at the University of Leeds, said: "Challenges faced by society today, such as the development of new energy sources, or the provision of better healthcare and sustainability, all rely on the development of new materials, and SuperSTEM is enabling researchers to answer these challenges. We are thrilled at the EPSRC's ongoing support of SuperSTEM. The funding enables us to provide continued access to technology that is not normally available to researchers, and which is free at the point of access.  We are also now in a position to upgrade a number of our key instruments, and particularly to upgrade our specialist facilities for preparing and finishing samples."

Professor Susan Smith, Head of STFC's Daresbury Laboratory said:  "SuperSTEM is a world leading facility with an outstanding track record in supporting UK industry and academia research here at STFC's Daresbury Laboratory.  From developing new materials to better treatments for anaemia, discoveries made using SuperSTEM will continue to lead to innovations that significantly benefit both society and our economy."

Sci-Tech Daresbury, located close to both Manchester and Liverpool, is internationally known for the quality of its work and is home to scientists and engineers from across the academic research community as well as private industry. Areas of study include accelerator science, bio-medicine, physics, chemistry, materials, engineering and computational science, as researchers explore new areas of science and new technologies – and facilities stretch from a VR/AR lab to a particle accelerator.