February 8, 2022
STFC Hartree Centre appoints new director
STFC's Hartree Centre is pleased to announce that Professor Kate Royse will be joining the centre as its new director at the beginning of April 2022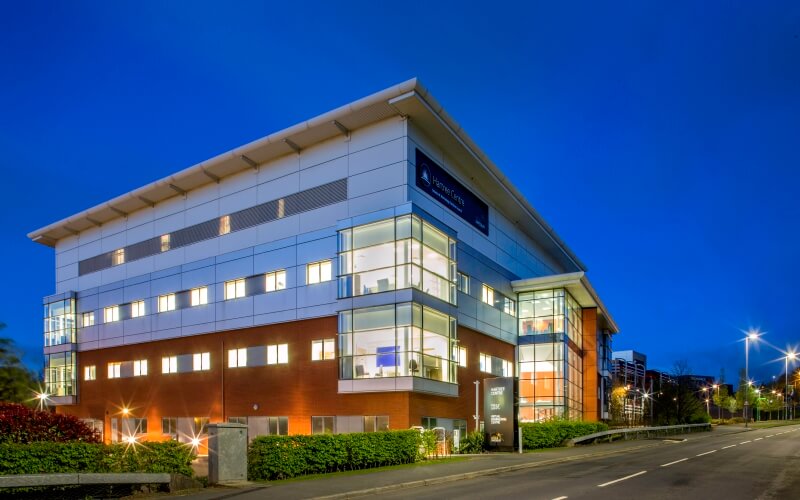 Continued growth & development
As director, Professor Royse will drive the continued growth and development of the Hartree Centre, at the Science and Technology Facilities Council's (STFC) Daresbury Laboratory.
Professor Royse joins STFC from the British Geological Survey (BGS) where she is the Chief Digital Officer.
She is currently responsible for the development of BGS digital, data and technology strategies.
Strategies that ensure organisational evolution and efficient and effective exploitation of BGS digital assets to create science and business value.
Digital Leadership
In 2021, she was awarded a Digital Leaders 100 award as local national champion in recognition of her leadership in digital transformation within the Midlands.
Professor Royse has worked at BGS for 24 years.
Her research has taken her from traditional field mapping to a focus on the development of novel methods and techniques to gain insight and added value from BGS's data holdings.
In 2017, she was recognised by the PraxisUnico Research Council UK Impact Awards for her novel approach to innovation and commercialisation of geoscience information.
Internationally recognised developments
I am excited to be joining the Hartree Centre, internationally recognised for the UK's advancement in the development of key technologies in high performance computing, big data, artificial intelligence and emerging technologies.
The Hartree Centre's work touches almost every sector of the UK economy and is instrumental to helping solve some of the most important challenges we face as a society.
I am really looking forward to working with Hartree Centre collaborators and my new STFC colleagues.
At the forefront of global research
Paul Vernon, Head of STFC's Daresbury Laboratory, added:
It's fantastic news that Kate is joining the Hartree Centre here at Daresbury Laboratory.
As the UK's only supercomputing facility dedicated to industry engagement, and as part of the recently launched Digital Tech Cluster here at the Sci-Tech Daresbury campus, this is a particularly busy and exhilarating time to join.
I'm looking forward to working with Kate as we continue to provide an environment where UK science and businesses of all sizes can be at the very forefront of global research and development in new digital technologies.
Wealth of experience
STFC's Neil Geddes, Executive Director, National Laboratories, said:
Following a rigorous and highly competitive recruitment and selection process, I am delighted to welcome Kate to the Hartree Centre and to STFC.
Kate brings with her a wealth of experience in 3D geological modelling, digital innovation, data analytics and digital product development.
Powerful driving force
Professor Royse takes over from Alison Kennedy.
Alison has been a powerful driving force in the evolution of the Hartree Centre, which has grown from 12 staff to 110 staff since her appointment in 2016.
Alison has been instrumental in attracting new investment for the centre and developing new industry and academic collaborations.
This includes the recent creation of the Hartree National Centre for Digital Innovation with IBM.