December 15, 2020
STFC celebrates 10 years of bringing space technology to UK start-ups
The Science and Technology Facilities Council (STFC) is celebrating 10 years of being part of what is now the world's largest space innovation network for technology start-ups.  For the UK alone, companies are achieving a 92% survival rate and have collectively raised more than £75 million investment.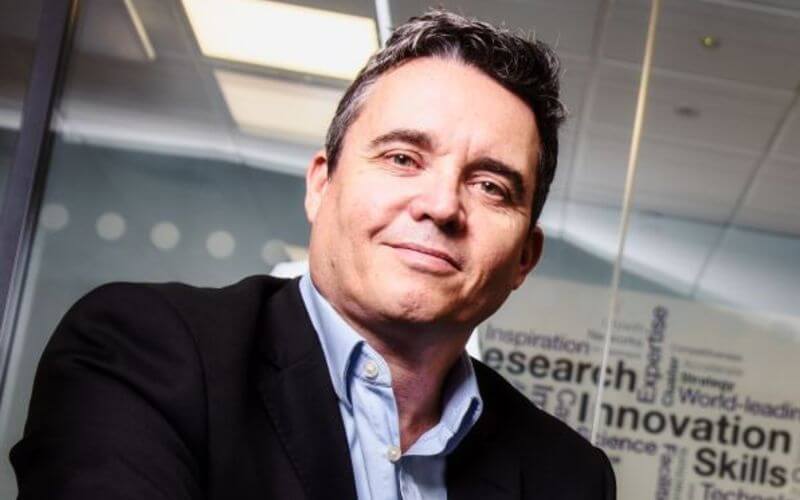 Since 2010, almost 100 early-stage technology start-ups have joined the European Space Agency Business Incubation Centre United Kingdom (ESA BIC UK).  Managed and co-funded by STFC, in collaboration with ESA Space Solutions and the UK Space Agency, it is designed to help small businesses use space and satellite technologies to develop game-changing new products and services in a multitude of terrestrial and new-space applications, and to thrive in a competitive global market.
Companies at the ESA BIC UK operate in a diverse range of sectors.  So far, these have ranged from the development of regenerative healthcare technologies, to using insects to convert food waste into sustainable farm feed, to developing technologies for smarter and greener aviation, to name a few.
Paul Vernon, Executive Director of Business and Innovation at STFC, who set up the ESA BIC UK 10 years ago, said:
"For a start-up business, turning an innovative business idea into a profitable, commercial offering can be a challenging and daunting process. Here at the Science and Technology Facilities Council, through the ESA BIC UK, we are helping small businesses achieve this ambition. I am thrilled that our incubatees, both current and former, are continuing to maintain an impressive 92% survival rate, despite the challenging times created by the Covid-19 global pandemic. The ESA BIC UK is playing a crucial role in maximising the potential of space for future economic growth, keeping the UK at the forefront of the global science race, creating jobs and profitable businesses."
Part of the wider ESA Space Solutions network of successful ESA BICs across Europe, the ESA BIC UK support package includes access to funding, intellectual property, technologies generated by ESA research, as well as to STFC's world class expertise, research and technical facilities, along with dedicated business support.
"We are very proud to have ESA BIC UK as a strong member of our international network of ESA business incubation centres," says Niels Eldering, Section Head at ESA Space Solutions. "Commemorating the early days when ESA BIC UK was launched as one of the earliest ESA BICs in a network now 23 ESA BICs strong.

ESA BIC UK has been growing ever since and we are looking forward to an ever-increasing number of good ideas and promising companies, taking their first entrepreneurial steps in our ESA BIC UK."

Back in 2010, The Electrospinning Company (TECL) was the first company to join the ESA BIC UK, where it was using equipment designed for use in space programmes to develop and produce nanofibre materials for the biomedical research industry. It has since graduated to become a leading provider of materials for regenerative medicine and drug discovery. Ann Kramer, Chief Executive at TECL, said: "Being at the ESA BIC UK was invaluable to us, giving us flexible access to state of the art laboratories and networking opportunities. This meant that we could improve our own techniques and equipment and were able to turn our plans into actions and expand our team, whilst working and collaborating with people we might not have met otherwise."
Up to 15 companies per year can join this UK-wide programme, which incorporates the Harwell Campus in Oxfordshire, Sci-Tech Daresbury in the North West, the Royal Observatory in Edinburgh and the University of Leicester's new Space Park Leicester. Each location is firmly associated with world leading specialisms that companies joining the programme can benefit from and they collectively provide a flourishing and unique network of science, innovation and business opportunity.
In addition to celebrating 10 years of the ESA BIC UK, STFC and the University of Leicester are also welcoming the newest cohort of 8 incubatees to join the programme across all its locations.  These include:
Annwen Ltd: Creating a Voice-activated 'digital companion', providing public information in Welsh or other minority languages ,particularly for citizens in remote locations, vulnerable members of society and those not used to using technology.
Huli Ltd: Using satellite earth observation data to develop personalised route planning for outdoor activities, with initial focus on cycling, including route navigation and real-time weather.
Preceptech Ltd: Developing a space industry learning programme for students and space enthusiasts that enables them to imagine, build, test and launch space ideas.
Digital Urban: Using earth observation data to support the on-going use and application of 3D urban models for towns and cities.
505 Economics: Using high-resolution satellite imagery to produce, for the first time, a monthly database of GDP data for European countries.
Iota Magnetics: Using nanosatellites to provide accurate geomagnetic data for the World Magnetic Model, and for use in industries including electricity supply and surveying.
LENKÉ Space and Water Solutions Ltd: Using satellite data to develop a Soil Water Index Forecasting Tool for small-scale farmers, fishers, business owners and government agencies to optimise resources and predict soil moisture content for harvest optimisation and water resource management.
Atheras Analytical: Using AI to optimise the design and operation of satellite gateways.
Further information about the ESA BIC UK, and how it could benefit your business, is available online at the STFC website.