March 23, 2021
STEM ambassadors and British Science Week
British Science Week is an annual event celebrating all things scientific, including technology, engineering, and maths.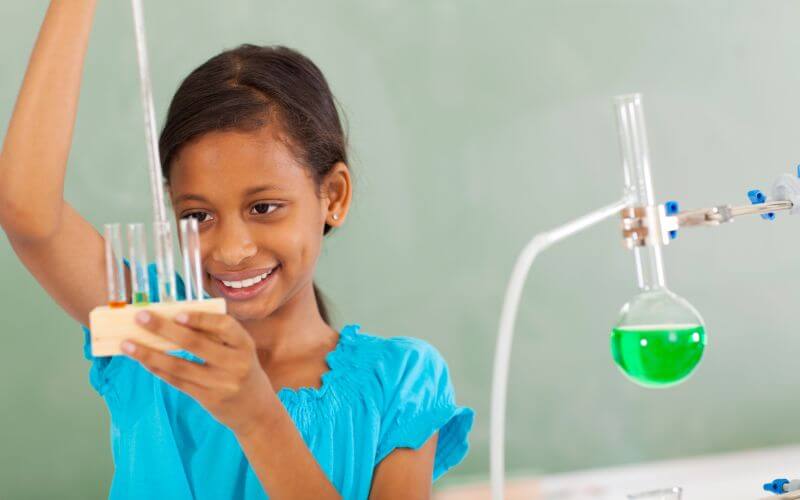 This year's 10-day event ran from 5-14 March, and was aimed at early years, primary and secondary pupils with a series of downloadable activities to take part in now the schools are back open.
As a tech hub, Sci-Tech Daresbury is always happy to back anything that promotes science. And one of the ways we do this is through the STEM (science, technology, engineering, and mathematics) ambassadors programme supported by the Science and Technology Facilities Council (STFC), located at Daresbury Laboratory on the Sci-Tech Daresbury campus.
Phill Day, Science and Technology Facilities Council Public Engagement Manager, tells us how it works, and how you can get involved.
Being a STEM Ambassador is really rewarding, giving you an opportunity to engage and enthuse members of the public and school children about what it is like to be immersed in the ever-developing world of STEM.
Registering with the STEM Ambassador Programme run by STEM Learning opens up a variety of engagement opportunities throughout the region on top of the local opportunities at Sci-Tech Daresbury, whether that's responding to the calls for support from schools, participating in careers fairs and exhibitions, or even taking part in activities, such as the excellent "I'm a Scientist Get Me Out of Here".
And, as well as an annual rolling, paid for enhanced Digital DBS check, you'll gain access to training and a vast library of resources developed by schools, science communicators and other STEM Ambassadors.
Teacher support
STEM ambassadors usually have a science, tech, engineering, or maths background, but could also be someone who supports science and technology in their role. They can help teachers with anything STEM related, including contributing to regular lessons, talking at career days, getting involved with organised public engagement activities, or be on hand to run or assist with extra-curricular STEM clubs.
Collaboration
STEM ambassadors work in partnership with schools and the scheme is backed by the UK government. There are around 30,000 STEM volunteers throughout the UK currently, from a variety of companies and backgrounds.
Who can be a STEM ambassador?
The only pre-requisite to being a STEM ambassador is that you must be working in a STEM-based role. All ambassadors are volunteers and should look to be a role-model to young people. The role involves arranging talks, giving practical information to anyone interested in science and careers - particularly at STFC or Sci-Tech Daresbury - establishing school links with universities, and helping with research materials and techniques.
Benefits for employees and employers
STEM ambassadors are often more motivated as they feel they're really making a difference. They also get to improve vital skills relevant to their day-to-day role, such as communicating and presenting, which they might normally not have a chance to develop. It's a flexible role where employees can spend as little or as much time as needed depending on what's right for them and their organisation.
Want to get involved?
If you or someone in your company would like to know more about becoming a STEM ambassador, please contact Phill Day at phill.day@stfc.ac.uk
Information about the STFC STEM ambassador program can be found here.
Sci-Tech Daresbury is a national science and innovation, covid-secure campus located in the Liverpool City Region. It's home to nearly 150 high-tech companies in areas such as advanced engineering, digital/ICT, biomedical and energy, and environmental technologies. Sci-Tech Daresbury offers flexible space to rent within its multi-occupied buildings, showcasing high-quality offices, lab space, and technical space. Contact us to find out more.