June 17, 2019
Shortage of talent no 1 barrier for Scale Up
The UK continues to witness a continued increase in the number of businesses scaling up according to the latest findings from the Scaleup Institute.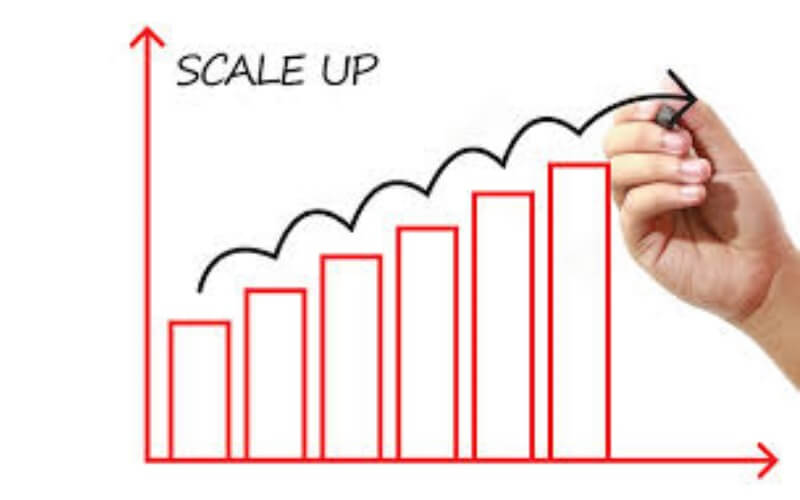 More than 35,000 businesses were officially recognised as scaleups in 2016, based on the latest data from the Office of National Statistics, an increase of 30 per cent since 2013.
They generate more than £1 trillion in turnover and employ 3.6 million people.
Amongst the standout areas across the UK is the Cheshire and Warrington region, which is thriving with a particularly high number of scaleups per 100k population.
As Sherry Coutu, Chair, Scaleup Institute, noted in her forward: "Scaling companies are the engine of growth: creating high quality jobs and new tax receipts; leading business investment and innovation; and providing an important answer to the UK's great productivity puzzle. Scaleups have the potential to give the UK a competitive advantage for generations to come."
However, while there is positive news for the local and national economies, scaleup businesses face several challenges to ensure they can power through the changes that will grow them. In the Scaleup Institute's 2018 Annual Review, the five barriers identified are:
Talent
Leadership
Access to markets
Finance
Infrastructure
For the fifth consecutive year, securing and developing the right talent and skills was viewed by scaleup leaders as the single most significant barrier to growth, with 80 per cent of respondents citing it as their biggest concern.
The Scaleup Institute proposes the need for building a national pipeline of talent and modern skills remains a priority which will only be solved if the ecosystem works collaboratively together to address it.
Sci-Tech Daresbury has previously explored how businesses can build a talent pipeline, while the Scaleup Institute's Review explores how businesses can interact with schools and colleges, using existing organisations to make the link.
Deciding to scaleup, as highlighted by the Scaleup Institute, brings various elements into sharp focus that businesses need to consider.
It is not a path to tread alone. Valuechain, which is based on the Sci-Tech Daresbury campus and has teams in China and India, has been in the process for more than a year, and has received support and guidance from PwC's scale up team located in Manchester.
The momentum for growth started back in 2016 when the company secured £3.2 million funding from Horizon 2020 to enhance its product development team. It provided an initial platform in growing and devising new products, but Valuechain is focussing on how it can benefit from the new products to expand the business and increase income.
Alex Knight, head of marketing at Valuechain, explained more about what the business has been through in scaling up and how securing the right talent has been crucial.

"We started the scaling process 12-18 months ago. We had approximately 30 employees in the UK and it was a question of how do we build on that," said Alex, who was involved in developing the sales process and team at Valuechain.

"We joined the PwC Scale Programme and it opened our eyes as to what needed to change and that we needed the structure and the funds to be scalable as we looked to enhance and restructure our operations, finance and sales processes.

"Identifying and standardising the right sales process was a key part of the work with did with PwC. Going from being an innovation-based business to a structured commercial operation meant standardising what had made us successful to this point, defining roles and creating focus for individuals in the business.

"As part of this, we wanted to have a new inside role and a more sizeable sales team. The criteria then was about hiring the right people for these challenging roles, but also realising what we needed in the leadership team to manage, motivate and lead those people.

"It was a very long process and a lot of obstacles did come up, particularly for us finding the right person that is going to lead the team. That was never going to be easy as it is a very small talent pool based on the products and sectors we are in.

"However, we were in a very fortunate situation that after looking at several candidates, the ideal person was in a transitional period himself after leaving a similar business leadership role, and it was a perfect fit.

"That hire has brought a lot of knowledge to the business and is making an impact, but we are still in the change process and so it is still about scaling steadily not trying to do it all rapidly.

"If there is one piece of advice I would give to any business looking to scale up, don't try to change too much too quickly as it can be very disruptive."
For more information visit:
http://www.scaleupinstitute.org.uk/scaleup-review-2018/
https://www.pwc.co.uk/ux23/products-and-services/pwc-scale-up-programmes/pwc-scale-manchester1.html