January 13, 2020
Sci-Tech Daresbury sets £30,000 fundraising target for 2020
Sci-Tech Daresbury has pledged to raise £30,000 to support North West cerebral palsy charity Stick 'n' Step.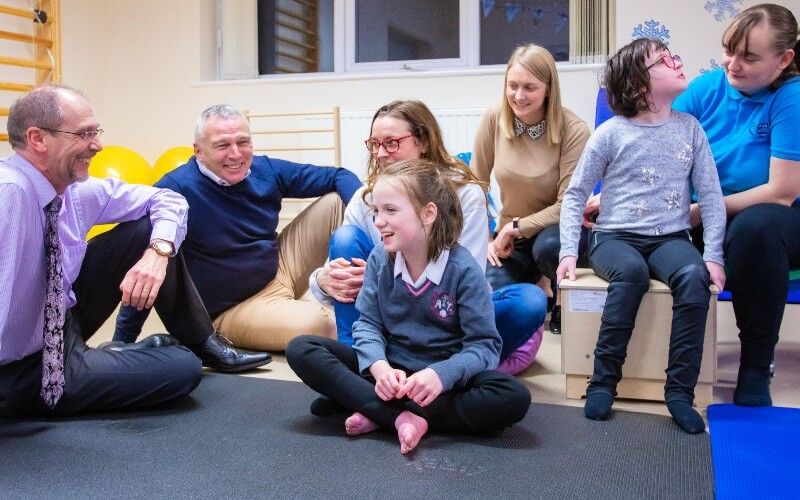 Sci-Tech Daresbury has chosen Stick 'n' Step as its charity partner for 2020 and will be fundraising money through a series of events supported by the 150 companies located on the campus.
Sci-Tech Daresbury's joint venture board has already made a significant contribution by donating £10,000 to kick-start the fundraising programme.
Stick 'n' Step, which has centres in Runcorn and Wallasey, supports children and young people living with cerebral palsy and their families and provides free weekly conductive education sessions to more than 100 children every year.
It costs in the region of £600,000 per year to deliver the charity's services, and the sessions are designed to help each child to reach their personal potential in terms of their confidence, mobility and independence.
The charity has a diverse programme of fundraising activity planned throughout the year for Sci-Tech Daresbury's staff and campus-based organisations, including a Snowdonia challenge, abseiling, a sky dive and bike rides.
Amy Couture, chief executive of Stick 'n' Step, said: "We are absolutely delighted that Sci-Tech Daresbury has chosen to fundraise so generously for us. One in four hundred children born in the UK has some form of cerebral palsy so there is a huge need for support both for them and their families. It costs £5,500 to cover the cost of just one child accessing our services for a year, this level of support from Sci-Tech Daresbury will significantly help us to support over 100 children across our two centres."

John Downes, group chief executive of Langtree and chairman of the Sci-Tech Daresbury joint venture, said: "Stick 'n' Step is a wonderful charity that touches the lives of hundreds of children and young people living with cerebral palsy across the North West. We're very excited to be launching Sci-Tech Daresbury's partnership with Stick 'n' Step as our official charity partner for 2020 and to be demonstrating our support for the fantastic services they deliver.

"Sci-Tech Daresbury is now home to 150 companies and we are confident that with the support of our tenants and other campus-based organisations, we can all pull together for a great cause and reach our target to raise £30,000 over the next 12 months. We've set our target high and we'll need the support of everyone based at the campus to achieve this goal, helping even more children and their families to benefit from the incredible services that Stick 'n' Step offer and raising awareness of the work that they do."
To find out more about how you can get involved, visit Our Charity page by clicking here.