September 23, 2019
Sci-Tech Daresbury announces eight gold partners
Sci-Tech Daresbury has appointed eight industry experts to provide support and business advice to the increasing number of businesses based at the Liverpool City Region campus.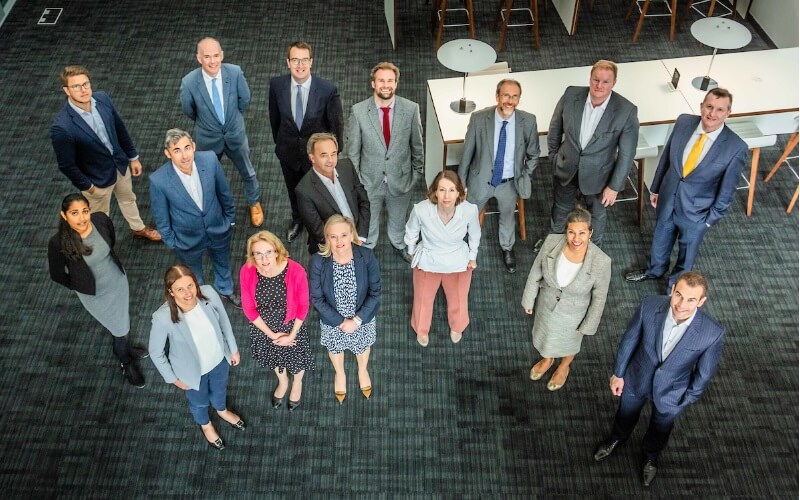 Grant Thornton, IBM, Marks & Clerk, Michael Page, RTC North, Slater Heelis and University of Liverpool are joined by new member Konsileo to sit as Sci-Tech Daresbury's eight Gold Partners for 2019/2020.
The Gold Partners are a cohort of handpicked organisations which offer first-class support for Sci-Tech Daresbury businesses in a range of areas, including intellectual property, financial and tax management, corporate finance & funding, insurance and risk management, legal services, recruitment and retention services, scientific research, technology commercialization and cloud solutions.
Seven of the eight Gold Partners are continuing their partnership with Sci-Tech Daresbury, including leading research and academic institution University of Liverpool and cognitive solutions and cloud platform company, IBM.
Joining the partnership for the next 12 months is Konsileo, an FCA authorised firm of insurance brokers. Boasting a combined experience of more than 50 years in their Northern team, Konsileo has specialist market knowledge and connections to help SMEs obtain the right protection to meet their specific needs. These include intellectual property rights defence, cyber exposures, clinical trials and business interruption protection.
The Gold Partners provide access to specialist skills and knowledge through a series of events, roundtable seminars and one-to-one advice to more than 140 businesses based at the science and innovation campus.
John Downes, group chief executive of Langtree and chairman of the Sci-Tech Daresbury joint venture company, said: "We're very pleased to name Sci-Tech Daresbury's eight Gold Partners for the coming year, each of whom bring unique and innovative skills, business and advice to the partnership.

"Many of this year's Gold Partners are long-term supporters of the programme and we're pleased to welcome commercial insurance expert Konsileo to the partnership for the first time, which will help to diversify and strengthen the service we provide for the growing number of SMEs based at the campus."
The Gold Partner programme is one of the many benefits on offer to science and technology businesses that start up or relocate to Sci-Tech Daresbury, along with access to a wide range of opportunities and expertise, including access to markets, key customers or partners, funding and investment, key skills and technical facilities.
For more information on each God Partner and their area of expertise click here.