November 30, 2018
Revealed: The three factors that distinguish fast-growing businesses from the rest
New research has revealed the three major characteristics that will set ambitious businesses apart from those that are stagnating – regardless of sector or location.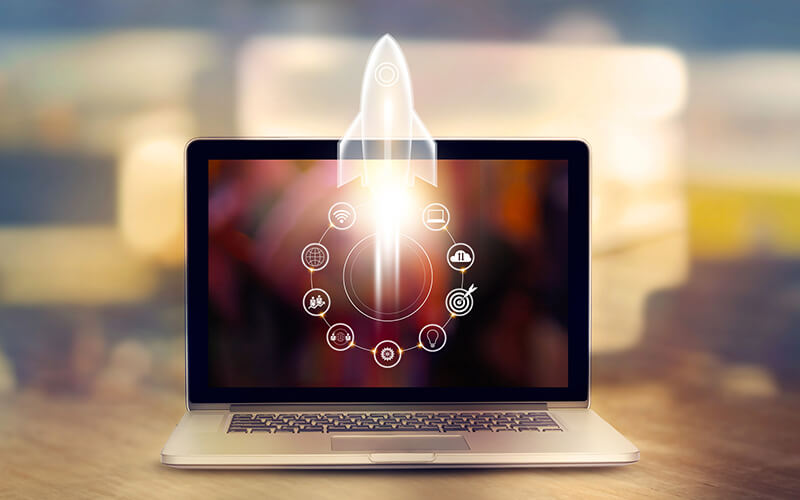 There is no magic wand in business, but there are decisions and actions that those at the top can take that will be as effective and deliver growth at a much faster pace than their rivals.
Pinsent Masons, who surveyed 400 of Europe's fastest-growing companies, report the three core ingredients to success are collaboration, innovation and a sense of purpose. These three traits resonate strongly with us and the businesses based here at Sci-Tech Daresbury.
The findings
Top of the list was the shared belief in collaboration and the greater opportunities this brings. Looking outside of their own four walls, these fast-growing businesses are open to pooling resources and knowledge, which increases access to skills, tools and technologies. Pinsent Masons's research showed that 40 per cent of fast-growing companies regard alliances and joint ventures as one of the top three drivers of their growth over the past three years. Meanwhile, minority stakes are proving vital for the majority of fast-growing companies – 82 per cent say they have entered into this type of alliance in the past three years.
Our own evidence backs this up with 78 per cent of businesses collaborating with other companies on the campus. In addition, a high percentage work in partnership with universities or other businesses in the region. The significance has been an economic boost of more than £17 million in terms of sales creation or cost savings to our companies.
A second key driver for fast growth is innovation, with businesses convinced will be vital for unlocking fresh opportunities. The survey found 58 per cent regarded technology as a top-three driver of their growth in the years ahead. Even those businesses not in the technology sectors recognised that technology and innovation can be powerful enablers of growth. These companies are also investing significant sums of money in product and service development, R&D and operational efficiency to drive this change. This is not new news to us, as Sci-Tech Daresbury has been and continues to be a prime catalyst for businesses who are at the heart of innovation and R&D. This is why we purposely strive to create the right environment for businesses to achieve their goals.
The final element, which was common amongst those questioned, was all these fast-growing companies have a sense of purpose. They are not solely driven by sales and profits but have much broader motivations. The report noted 'social purpose is an important element of this story, with executives keen to pursue ethical or environmental goals'.
But it also found that a 'collective spirit' was also core, along with 'a clear vision of what the company hopes to achieve'. The notion of a collective purpose was one of the two most important factors amongst almost of third of the businesses surveyed.
The report concluded: 'The businesses in our research have many other qualities and attributes, of course, but all share these core features – and it is these drivers that underpin the growth they have achieved to date.'
We echo those sentiments having seen many success stories from businesses here at Sci-Tech Daresbury – all showing those three key factors.
Valuechain, which has been located on the campus since 2016, shows all three elements highlighted in the Pinsent Report, with collaboration assisting its innovation capabilities.
Being located at Sci-Tech Daresbury enabled Valuechain to partner with fellow campus neighbour, the Virtual Engineering Centre (VEC). The VEC comprises a multi-disciplinary team of specialists in engineering, computer science, visualisation and manufacturing technology.
Tom Dawes, Valuechain's chief executive, said: "With the VEC we collaboratively developed a solution for Bentley, which would streamline the company's data capture process. Together, we were able to understand their process and provide innovative data capture software, resulting in a 48 per cent reduction in time to capture, identify and resolve issues in the product lifecycle.
"Working with the VEC we could then take this one step further and turn this initial concept design into a virtual reality (VR), combining this with our data capture solution. It was this joint initial proposition that helped access Bentley as a potential client, all through being based here at Sci-Tech Daresbury."
Discover more success stories from campus-based businesses via our case studies.
For the full Pinsent Masons report click here.