July 16, 2020
Reach for the stars – helping businesses launch into (and out of) space
With the launch of NASA's SpaceX mission, interest in the aerospace sector and commercial space travel has reignited.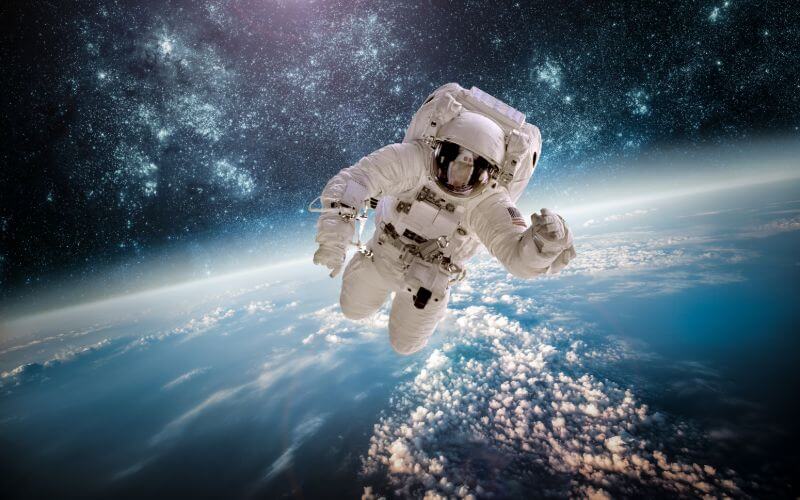 But developing the materials for space flight remains a challenge that requires the highest levels of research and innovation. After all, space is one of the most extreme and harsh environments imaginable, and materials developed for space missions may have to withstand these conditions for long periods with little or no intervention. But for many space sector businesses (particularly recently-launched start-ups) investing in top-class research facilities and expertise is simply not an option. The Science and Technology Facilities Council (STFC) offers a solution by giving businesses affordable access to its world-leading facilities and expertise. Combined, these offer everything a business could need to develop their ideas into a tested, verified and ready-to-launch product.
3D printing for rapid prototyping
Sci-Tech Daresbury is a thriving hub for science, innovation and enterprise, and offers high-quality facilities for businesses looking to embrace new technologies such as 3D printing: one of the most rapidly growing trends in the space sector. Particularly for unique, one-off space missions, manufacturing bespoke components on a small scale can rapidly delay the development process, whilst significantly increasing costs. 3D printing (also known as additive manufacturing) allows specific component parts to be commissioned on-demand and rapidly synthesised. The Additive Manufacturing Facility at Sci-Tech Daresbury enables swift prototyping of complex designs on a project-by-project basis, facilitating cutting-edge engineering research and development at an affordable price. STFC experts advise businesses on how 3D printing could streamline manufacturing processes to reduce costs and break down barriers to product development.
Space technology for new applications
Businesses can also access the wider STFC and Sci-Tech Daresbury facilities on the science and technology campus, including the Virtual Engineering Centre, with its opportunities for advanced modelling and virtual/augmented reality, and the high-performance computing facility, the STFC Hartree Centre. The community also benefits from hosting Alan Cross, the European Space Agency's Business Applications Ambassador for the North West and North Wales. Alan, who has several years' experience in engaging regional businesses with commercial applications of space technology, says:
"My main goal is to increase business engagement with the space industry, to raise awareness of the funding and support available, and to identify commercially viable market opportunities for companies in the region. This is relevant to any company that uses data in any way, form or sector, whether they are in the businesses of asteroid mining or in the supply chain for eggs."
Alan's work demonstrates how space technology can also be developed into downstream applications to benefit virtually every industry sector. At Sci-Tech Daresbury for instance, start-up company Nantrack is using nanosatellite data to develop vehicle tracking devices with near 100% coverage, to combat the rapidly growing problem of vehicle theft. Other North West companies that have worked with ESA to develop space-data applications include a sports photography company that can now upload its products to an online catalogue quickly from any location, and a medical technology business developing a product to allow elderly people to lead safe, independent lives.
Testing space-readiness
Further STFC sites across the UK complement the expertise and facilities at Daresbury. STFC Rutherford Appleton Laboratory in Harwell, Oxfordshire, for instance, hosts the Advanced Manufacturing Laboratory, where businesses can obtain in-depth, bespoke analyses of their test materials. The facility's cutting-edge equipment allows a wide range of properties to be investigated, including powder characterisation, mechanical testing and failure analysis, microstructural characterisation and heat treatment, and non-destructive residual stress measurement. Besides equipment, the laboratory provides expert advice, including recommendations on how best to apply or improve materials for a fully-fledged space mission. Meanwhile, the Higgs Centre for Innovation in Edinburgh offers one of the most comprehensive suites available for component and system testing under space conditions. This includes dedicated cleanrooms for external users; vibration (shaker) testing and electromagnetic compatibility testing. Inside the centre's precision-controlled cryogenic-vacuum facility, equipment performance can be tested across a range of conditions, from room temperature down to -269°C. The facilities and expertise of the centre have made it an especial hub for the micro- and nano-satellite community.
Whether you are looking to launch into outer space, or use space data for a down-to-earth application that could change everyday life, STFC has the facilities to help you achieve this, opening the door to a whole host of possibilities.
Contact Delyth Edwards - delyth.edwards@stfc.ac.uk to find out more.