September 22, 2022
Quantum Science QD products launch on Merck Sigma-Aldrich platform
Following a rigorous quality control process the infrared QDs will be ready to ship from early October. The release of the QD materials from the UK-based company is expected to draw interest from across the R&D industry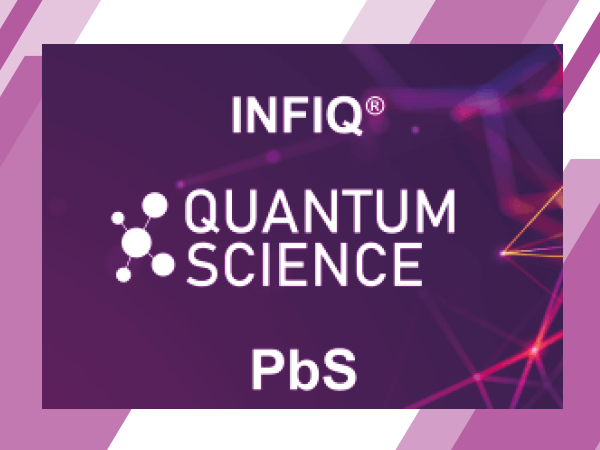 Leading UK-based nanomaterials innovator Quantum Science has announced its latest significant commercial success with the news that research and development specialists can now access two of its Quantum Dot (QD) products through the prestigious Merck platform.
Ready to ship from October
Following a rigorous quality control process lasting almost one year, the infrared QDs are now available on Merck's Sigma-Aldrich website and will be ready to ship from early October.
The high-performance QDs are designed with absorption maxima of λ 1550 nm and λ 1350 nm respectively, meaning each is sensitive to a distinct wavelength of infrared light. This makes them suitable for use in cutting-edge photodiode device stacks that can then be used in sensors and imagers, unlocking game-changing new applications for self-driving cars, next-generation medical imaging, 3D mapping for smartphones, and more.
Enhanced precision
INFIQ® QD technology offers enhanced precision and greater flexibility for near-infrared (NIR) and short-wave infrared (SWIR) sensors and imagers compared to incumbent silicon-based alternatives due to the inherent limitations of silicon.
Current technology can only accomplish a comparable level of enhanced SWIR sensitivity using indium-gallium-arsenide (InGaAs) solutions, which are prohibitively expensive owing to their complex fabrication process. QD solutions offer greater throughput and can be produced at lower cost – by a magnitude of several thousand times – than InGaAs equivalents, making them viable for mass market commercialisation.
The news follows recent breakthroughs by Quantum Science in its development of lead-free QDs and QD inks, with grant funding expected to turbocharge its innovation in these areas.
QD products now available to purchase
Quantum Science CEO and founder, Dr Hao Pang,  said:
We couldn't be happier to hear that two more of our QD products have passed quality control requirements and are now available to purchase.
Merck's M-Clarity Quality programme requires suppliers to meet some of the highest standards in the world, taking into account standard operating procedures for process control and release testing using established protocols. It is gratifying to see our products and processes more than meet these exacting standards, providing research and development labs with the confidence they need when working on projects.
We know our INFIQ® QDs have the capability to revolutionise a wide range of global markets that utilise imaging and sensing devices, from automotive to healthcare to consumer electronics. We are looking forward to seeing how the research and development sector will use these new products to discover even more potential applications for our groundbreaking technology.
The world's foremost quantum technology hubs
The release of the QD materials from the UK-based company is expected to draw interest from across the R&D industry as Britain continues to develop into one of the world's foremost quantum technology hubs.
For more information about Quantum Science Ltd and its INFIQ® QD technology, please visit www.quantumscis.com.