Case study
Perfectus Biomed Limited
Incorporated in 2012, Perfectus Biomed, based at Sci-Tech Daresbury, recently expanded its operations at the campus. The company offers standard and customised microbiological testing, specialising in antimicrobial, biofilm, fungal, viral, and cellular research. Perfectus Biomed work with companies worldwide, including the UK, Europe, the USA, Australia and South Africa.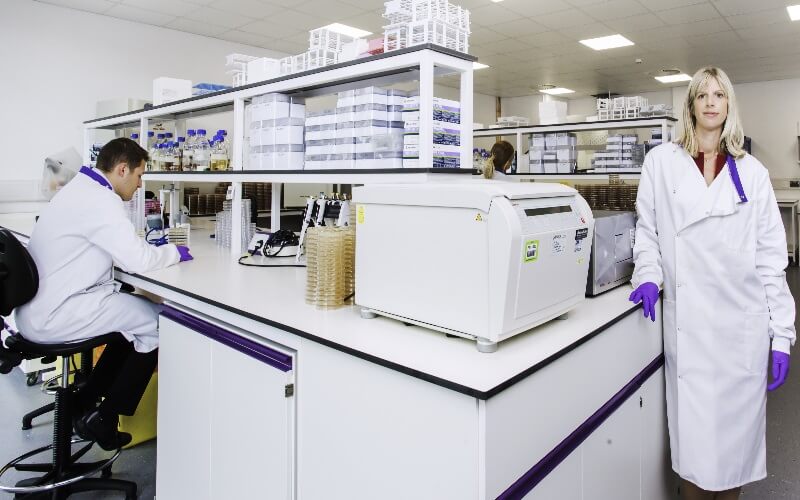 Leading the sector
Perfectus Biomed is leading the sector by becoming the first CRO to receive ISO 17025 UKAS accreditation for its biofilm testing methods. In addition to a range of customised microbiological services, Perfectus Biomed offer commercially available and custom designed biofilm models.
As the company looks towards continued expansion Sci-Tech Daresbury aims to continue to provide the laboratory space to meet and support the current growth plan.
As we continue to expand our operations at Techspace One, we've been able to purpose-build our lab and office space and remain in the same geographical location. As a small company, we joined Sci-Tech Daresbury for its first-class laboratory space and the shared facilities.
By remaining on campus, we benefit from a welcoming facility for clients and staff, networking events and business breakfasts and a facility that supports continued company growth. We have a growing number of international clients who regularly visit us from overseas, and Sci-Tech Daresbury's location means that we are easily accessible via rail links, airports and motorways
– Chief executive, Sam Westgate