July 19, 2019
Novel ways of finding new talent in the IT sector
If you're in the IT business, there's several routes you can go down when looking for new blood.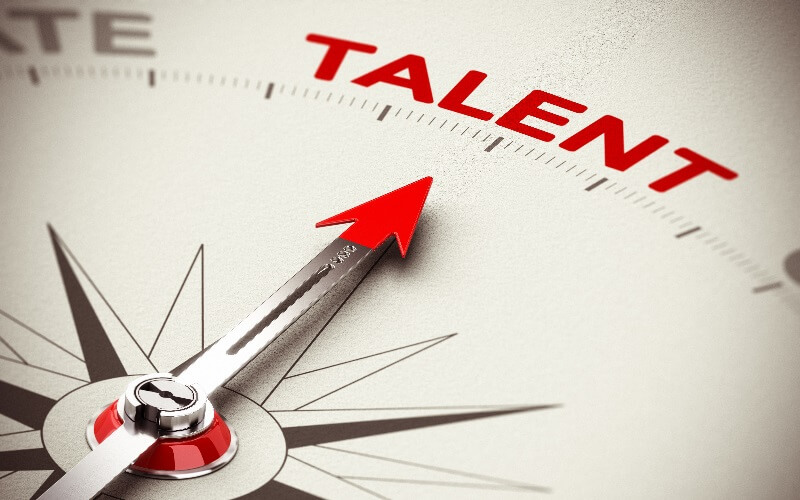 Uni graduates and school leavers with the right qualifications are obvious ones. Employing contractors is another option, as is finding a hacker and bringing them over from the dark side, like in The Girl with The Dragon Tattoo.
All these have their good and bad points of course. Graduates and school leavers don't have the practical experience but will be keen to learn. Contactors are experienced and have the skills but can be expensive and not as invested in your company as you'd like, while the third option is illegal.
However, finding the new talent you need could be easier than you think. It just needs a bit of creative thinking.
Check out developer courses
This should be your starting point. There's lots of courses like Code Nation, Manchester Codes and Alphr.com, that have been set up to teach people about coding and other skills needed in the world of work. Among the skills on offer are software development, cyber security, and data and analytical skills, as well as business and personal skills.
Most courses are run on a one-to-one basis and there's usually no entry requirements or age restrictions, so you'll find a broad range of students from those straight out of school to older people looking to retrain or start a new career.
They work by running classes in both a classroom and one-to-one environment. Students simply sign-up, pay and go along to the centre where they're being taught. 12 weeks or so later, they're fully qualified.
Someone who's recently been on – or is currently studying to be – a developer course be a great asset for your business. Many are run locally, so there could be someone on your doorstep. You could ring the centres and see if they can let you know who could be right for you. Or, if you've got someone already in your business who needs a few extra IT skills, why not look to send them on a course to help them develop more.
Ex-military
Often there's a reluctance among businesses to recruit from the ex-Armed Forces. They wrongly feel soldiers, sailors and airmen are institutionalised and can't adapt to the 9-5. There's also a perception – again, wrong – that ex-officers are posh and wouldn't fit in to their company.
In reality, ex-military personnel make great members of staff as they're hard-working and flexible, and are used to using their initiative, especially in stressful situations. And many ex-officers have already worked in civvy street previously and clearly possess superb leadership skills to have got where they did.
IT skills are in great demand in the forces, and the military are happy to make sure they give people these skills. These skills are clearly useful once they leave the forces too, and anyone with them will be looking to keep using them in their next role.
We're also part of the Armed Forces Covenant, which means we actively offer support to ex-military personnel looking for employment. One of the ways we do this is to match veterans with roles that suit their experience and skills. This including posting any vacancies on the CTP website – a specialist site for armed forces leavers looking for a new career – and developing our site into a place ex-forces people and their families can come to learn and develop.
Internships
Universities are now actively pushing students towards internships while they're doing their degree. Links like this are vital to universities as it helps attract students, so they'll try and find you a and it can help you with a ready-made pipeline of interns in the future.
Students also see an internship as an important stepping stone to work and will be keen to impress, especially if they think there could be a full-time position available afterwards.
Taking on an intern might not seem all innovative, but as you can see, it could be perfect for you. You can take someone on over the summer and see how they manage. If they do a great job and seem the right fit, you can offer them something more permanent in the future. If they're not so great, you can say goodbye after three months and you've not lost anything.
It can certainly prove cheaper than offering a full-time employee a trial over the same time-period. if you've never used an intern before, why not give it a go?
Use all the tools available
Other innovative, inexpensive ways of sourcing new talent include using social media to ask for recommendations or look at what people are posting (Facebook actually has groups for people looking for jobs that are worth checking) or asking suppliers in other industries who they know.
Please get in touch if you'd like to know more about anything we've talked about, or to see if the Armed Forces Covenant could help you.