March 15, 2023
Product design specialists step-up med tech collaboration
4D Products and medical device consultants Medisyne are collaborating on the second stage of a project that seeks to take the pressure off NHS staff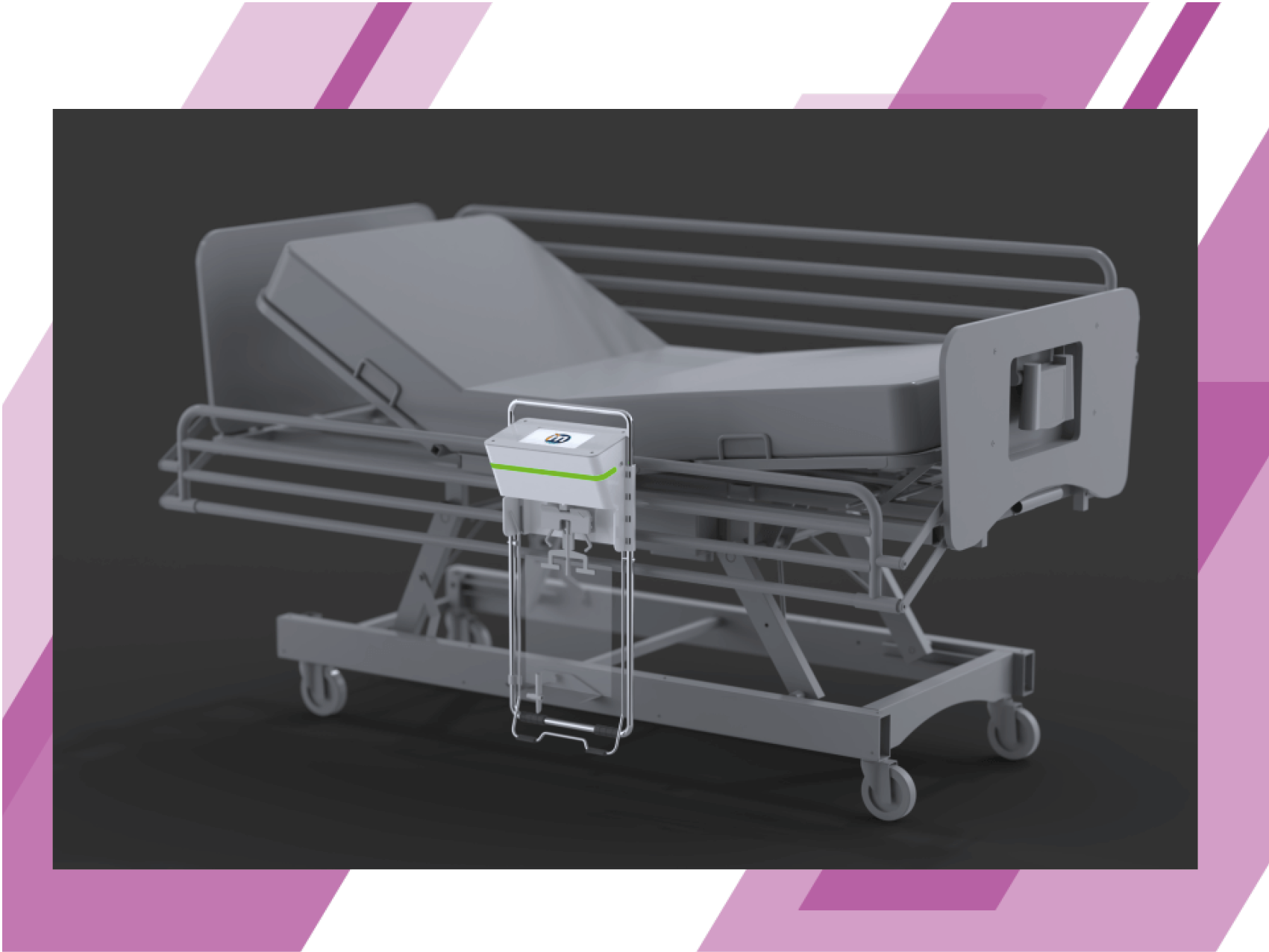 Sci-Tech Daresbury-based 4D Products and medical device consultants Medisyne are collaborating on the second stage of a project that seeks to take the pressure off hard-pressed NHS staff with a new urine monitoring technology for hospitalised patients.
The device, INFLUx, helps medical staff by automating regular urine monitoring, which is currently a time-consuming process.
Design company 4D Products, which has been located at Sci-Tech Daresbury for over a decade, provides support from early-stage research all the way through to manufacture and commercialisation.
Medisyne approached 4D Products to assist with early-stage development
Oxford-based Medisyne approached 4D Products to assist with the early-stage development of the device. Since then, a funding support package provided by the UK government's Small Business Research Initiative (SBRI) has enabled the technology to move to the next stage of development, prompting the new agreement to work together.
Prototyping was used throughout early stage of the development process, with 4D making use of 3D printers to produce simple test rigs to quickly prove or disprove ideas on the measurement mechanism and electronics configuration. Once in a position to proceed to a working prototype, 4D worked with trusted local and international suppliers to produce a range of parts using SLA, SLA Elastomer and machined and formed metals.
The Sci-Tech Daresbury-based company were also tasked with developing a solution for the electronics and produced a working prototype that demonstrated the new measurement system and achieved accurate urine level readings.
Revolutionised healthcare
Managing Director at 4D Products, James Bell, said:
We believe that INFLUx can revolutionise healthcare by creating an efficient and automated method of measuring urine in patients. We're looking forward to working with Medisyne in bringing this innovative new product to life and developing our relationship further as we work towards its progression into the market.
Great potential for the new device
We enjoyed working with 4D on a previous successful project and see great potential for the new device that we are developing.
Sci-Tech Daresbury is the home of pioneering science, technology, and business. It creates the conditions for ambitious businesses to accelerate growth and deliver real-world impact by solving the challenges of tomorrow.
Located in the Liverpool City Region, the campus combines world-class science infrastructure – including particle accelerators and supercomputers – a collaborative community, tailored business support and state-of -the-art office and laboratory space. Its "Home for Life" offering provides the perfect business location for technology companies to scale their business.
Entrepreneurs and scaling businesses sit alongside international giants to innovate, collaborate with world-leading scientists and academics, other businesses, and gain access to new markets around the globe while attracting and retaining the industry's brightest minds. Our Talent and Skills strategy RADAR, helps campus companies more effectively attract, develop, and retain the talent they need.