July 1, 2020
Inspiring the next generation of scientists and technologists
Science and technology are very close to our hearts at Sci-Tech Daresbury (the clue's in our name), so we're committed to helping to inspire the next generation.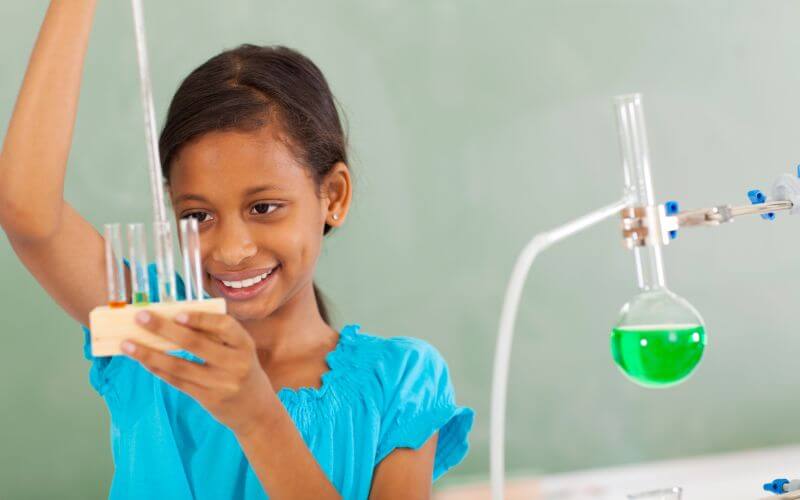 But what exactly does this mean and how exactly can you do this?
Focus on STEM
The UK has long been known as one of the powerhouses of global research and innovation. However, the country also has a shortage of engineering and scientific graduates, so it's important to get school children involved with these at an early age.
Schools and colleges are already playing their part by encouraging pupils with a natural interest in science, technology, engineering, and maths (STEM) to study for degrees related to these subjects at university. Some educational establishments specialise in STEM subjects, while others have dedicated STEM clubs and societies.
This initiative is backed by the government too, as they've partnered with charities and employers to help engage and support pupils with STEM subjects.
Improve diversity
There are still some STEM subjects where female representation is low, however, although numbers are going up. Computer science and engineering and technology have particularly small number, with only 17.2% and 17.6% of students are female.  Likewise, BAME representation in STEM subjects is low too. According to a Lancet report in April 2020, over 70% of the UK's top tech teams boards and senior executive teams don't have a BAME member.
If the industry changes these two things, it can only help push the female and BAME student numbers up and inspire the next generation.
Scientist or celebrity?
The younger generation use social media as their normal way of getting news and information. Perhaps one way to inspire young people to become scientists is to engage with them in this way. Of course, many scientists won't consider themselves as celebrities or influencers, but having a strong online or media presence can help them extend their influence further. These people can become STEM ambassadors (a role mainly filled by teachers currently) to show young people that STEM really is for them.
It worked for Professor Brian Cox, so why not other people?
The importance of scientists in the fight against COVID-19
The coronavirus pandemic has clearly brought home just how vital to the nation scientists are. You can see them on TV side-by-side with politicians breaking down facts, telling us how to stay safe and reassuring us that everything will be OK.
Tech has also played a major part in the pandemic too, as we've seen the benefits of apps and new testing systems, and how technology has helped us adapt to working from home and staying in touch with friend and family.
What can employers do to inspire the next generation of scientists?
Companies need to be aware of what the next generation care about, and how science and tech can influence this. The environment will rightly continue to be very important, so careers in this field will attract people, especially those concerned with slowing climate change and anything related to it.
Working for a business with a strong commitment to the environment will be equally as important to the next generation, as will being able to work flexibly and in a more agile way.
Inspiring the next generation of scientists and technologists is down to everyone involved in these industries. Getting people involved from a young age and helping nurture and develop talent in an inclusive and forward-thinking way is key.
What are we doing at Sci-Tech Daresbury?
Our Joint Venture partner, the Science and Technology Facilities Council (STFC), is helping push forward engagement around science and technology with things like amazing stories, and building partnerships with real scientific companies. They're also working with Diverse Voices to help attract groups from the most underrepresented sections of society to STEM subjects.
You can use these links to learn more about STFC's strategy and framework.