February 4, 2021
How to do business in a virtual world
2020 was the year of doing things virtually. For everybody. Face-to-face meetings and events were cancelled, and we spent more time than ever talking to each other over laptops and phone screens. The way business works has fundamentally changed and organisations are having to rethink what they need to do and how they'll do it.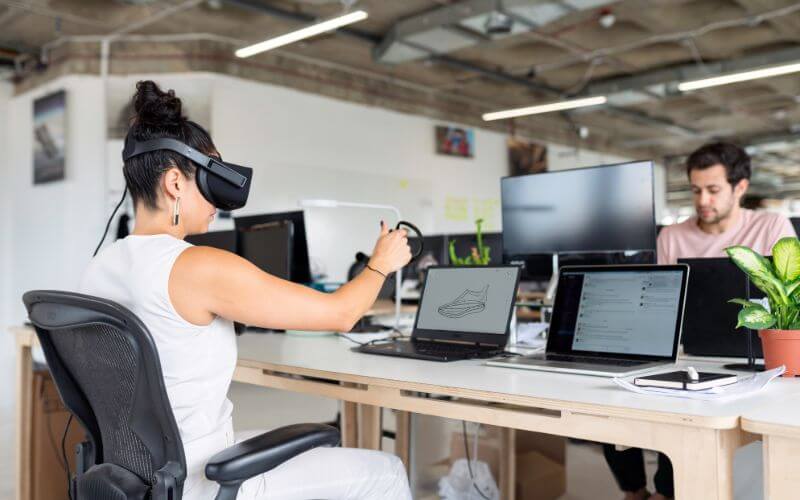 Adaptability is still key
Businesses have had to adapt extremely quickly in 2020. Many have had to set up, or significantly improve, their online platforms to continue trading, make premises Covid-secure, and equip workforces to be able to work remotely.
The need to adapt rapidly will still be especially important in 2021, but it will go much deeper than just the points above. It will get right to the heart of what businesses stand for and how they'll approach doing things in the future. This might mean permanently changing the culture, structure, and leadership of organisations.
People power
One of the biggest changes the coronavirus pandemic has made to businesses is how they view and value their people. Putting people at the centre of organisations and how it does things will be key. Flattening hierarchy within businesses and empowering people to get involved with change and future plans will improve engagement, collaboration, and talent retention.
Leaders need to be clear exactly what their businesses stand for, and make sure everyone employed in it understand them too. This creates value and allows individuals to feel they can contribute to that value.
Customers value choice
Customers need be at the heart of everything you do too. Of course, this has always been the case, but now it's more important than ever. Anyone looking to do business with you or buy from you will expect to do so in a frictionless, safe way. And they'll want to continue with this once the pandemic is over.
Again, engage with your customers to make sure you're following a customer-centric approach. One way of doing this is by getting feedback on how you're doing and whether anything can be improved. Act upon any feedback too, so people know you're listening to them.
Effective processes            
This doesn't just apply to doing business in a virtual world, it's true in any kind of world. It fits in with being able to adapt quickly, as one of the things that'll help with that is having effective, efficient processes in place.
A good example of this is Brewdog and how they managed to change from brewing beer to manufacturing hand sanitizer for the NHS very quickly. They could do this because the infrastructure was in place with both people and equipment, and they were of the mindset to do it.
The most impressive thing about this is how quickly they were able to do it. Speed of change will become increasingly important. Being forced to do business virtually has meant organisations have had to work much faster than previously, and now they know they can do this, they'll want to continue doing it.
You can predict the future
Okay, this isn't strictly true, but it's not a stretch to say the future world will continue to be virtual. Staying in touch with how this will affect you can help you adapt and get ahead with your business. It's about using technology in the best way for you and your customers, and not letting your competitors get ahead of you with what they can offer.
Sci-Tech Daresbury is a national science and innovation campus located in the Liverpool City Region. It's home to nearly 150 high-tech companies in areas such as advanced engineering, digital/ICT, biomedical and energy, and environmental technologies. Sci-Tech Daresbury offers flexible space to rent within its multi-occupied buildings, showcasing high-quality offices, lab space, and technical space.
Contact us to find out more.