May 9, 2019
How new technologies are impacting product design
The nature of product design and prototyping has evolved rapidly as a result of Fourth Industrial Revolution technologies.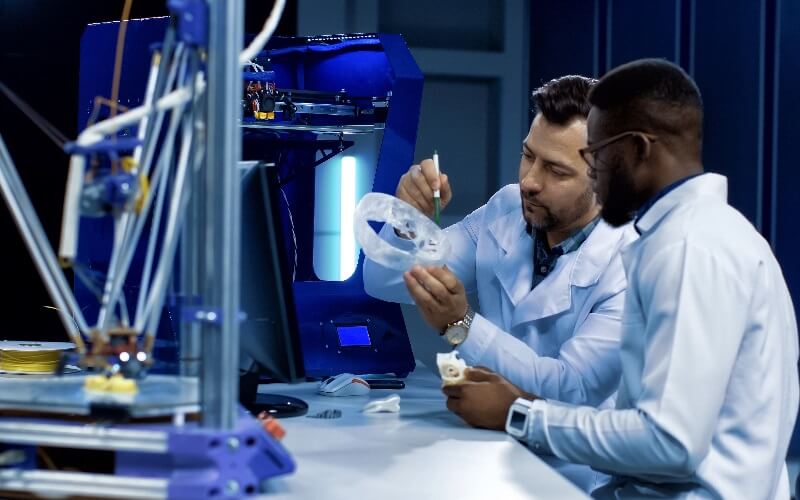 These advances are delivering an entirely new approach thanks to technologies such as 3D printing (additive manufacturing), Virtual Reality (VR) and Augmented Reality (AR).
It has opened a new world of creativity, where products and prototypes that could not be produced before, can now be achieved quicker and cheaper.
This is ideal for entrepreneurs and businesses that are looking to turn an idea into reality, but often find that it is beyond financial reach without deep pockets or investors.
These new technologies are doing away with having to literally go back to the drawing board to iron out flaws discovered in the latest prototype, which is a sure-fire way to gobble up funds and increase the time to get to market. There was no quick or cheap way to do it.
Take Sir James Dyson, inventor of the bagless vacuum cleaner for example. He took 15 years and 5,127 prototypes to perfect the first model – the DC01 back in 1993, and there were many financial sacrifices along the way to make it a reality.
But can today's entrepreneurs and businesses wait 15 years and keep ploughing in money on the hope that one day they'll perfect it and make a commercially viable product? It is very unlikely, which is where new technologies are playing their part in making it a swifter and more cost-efficient.
If Dyson was embarking on his bagless vacuum adventure now, he could tap into 3D printing or utilise VR technology from the onset, which would have saved a few pounds, put paid to 5,000 plus prototypes and no doubt spared countless headaches.
The use of 3D printing in the design process is not a new phenomenon, as it has been around for about 30 years, but it is only now, as it becomes more affordable, that it has more widespread use across a range of sectors.
From healthcare to manufacturing to construction to sports shoes – 3D printing is more in demand. Using digitally optimised design – design software and additive manufacturing capabilities – prototypes can be produced in a fraction of the time and cost. The knock-on is for product testing to be in operation sooner and production to be operational much sooner, all easing the financial constraints associated with product design. The advantage of 3D printing is that the cost of machines has fallen, while the range of materials is expanding and includes metals, ceramic, concrete, polymers and even chocolate.
One of the over-riding benefits of 3D printing is it produces no waste, which has huge commercial and environmental implications.
A perfect example of this is Airbus, which is proactively using 3D printing technology in its aircraft, to make parts lighter but also stronger. It is also looking for its suppliers to adopt the technology – as it enables Airbus to keep costs lower and deliver a more environmentally-friendly plane.
3D printing has the capability to delivery until design opportunities that had not been achievable before do the constraints of the manufacturing process.
Also adding to this new dimension of creativity is VR and AR, which take pre-prototype production to a new level. Forget about holding one in your hands, this technology creates a three-dimensional 'living' image of the product and it can be theoretically tested. This technology enables multiple iterations of a prototype, so it is perfected before it is physically produced. As with 3D printing, this is delivering cost-effective and faster solutions.
Car manufacturers, such as Ford, are using VR technology in the design and development of its cars. It can use VR to assess the interior and exterior and designers can adjust in real-time, which would not have been previously possible when physical prototypes had to be made in the first instance.
VR brings 'right first time' thinking to the design process as products can be tested in simulation, ironing it design flaws long before reaching a manufacturing stage. This can be anything from a walk-in shower to the design of an industrial manufacturing plant.
Product design is in a new era and if you have yet to explore the advantages offered by 3D printing or VR/AR, maybe it is time to change that.