January 21, 2019
Ground breaking 'Virtual driving assistant' for seniors gets a test drive across Merseyside
In the UK there are more than 4.5 million drivers over the age of 70, and, on average, 1 in 10 of them will have an accident during a year.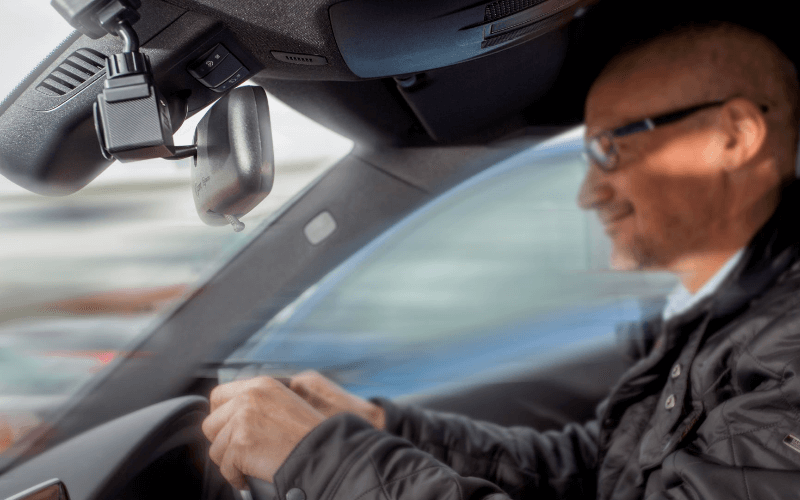 In our ageing population, driving and maintaining independence is an important part of life for a growing number of people, but safety can be a concern for all involved. There is also a proven direct link between hanging up the car keys and a rapid decline in mental health caused by loss of social mobility.
In a ground breaking initiative, a 'virtual driving assistant' technology developed by North West technology start-up Satsafe Limited, is being trialled by the Merseyside Road Safety Partnership. The overall aim of the project is to explore the potential for SATSAFE's affordable in-vehicle technologies that could help seniors to stay on the road safely for longer.
The simple to install 'black-box' combines satellite positioning and smart sensors to form an accurate picture of how safely a car is being driven by an individual, including acceleration, breaking and cornering forces as well as the time of day or night.  This information is transmitted in near real time to Satsafe's secure cloud analytics platform where other details such as weather information, local traffic levels and average speed data can be merged to produce a clear picture of how an individual vehicle is behaving at any time.  Unusual changes in an individual's driving patterns that could indicate, for example, deterioration in eyesight or reaction times, can be identified, or just the fact that there is something going on which may be having an impact on safety.
Drivers have access to their individual driver 'scores' through either a driver reporting dashboard or, for those less inclined to use the internet, through the post.  As part of the project, the Merseyside partnership is also trialling SATSAFE's smart-connected dash-cam which combines all the benefits of video recording with black box technology as well as an SOS contact button. This means that should they fall ill at the wheel or be involved in an accident, they have direct access to their nominated relative, who can see exactly where they are at that time via a connected app. This service could get faster medical response to an incident potentially saving lives when every second counts.
Stuart Millward, CEO and founder of Satsafe, located at Daresbury Laboratory, said: "Technology that enables us to notify a family member when a parent's driving habits have changed can not only save lives, but also provide reassurance if there is concern about the onset of dementia, which could impair driving ability. We are really looking forward to working with the Mersey Road Safety Partnership, to trial our technology and provide seniors and family members with peace of mind, knowing that there is a 'virtual driving assistant' connecting their vehicles to the outside world taking in all sorts of information about how and when a vehicle is being driven."
For the last three years, Satsafe has been developing their driver safety and security solutions as a tenant at Daresbury Laboratory's advanced engineering centre, following an initial support package provided as part of the European Space Agency's business incubation programme.  Further support from the Liverpool City Region's LCR4.0 programme and Innovate UK enabled Satsafe to access the high performance computing facilities at STFC's Hartree Centre (home to some of the most advanced computing technologies and expertise in the UK) and the virtual prototyping capabilities of the University of Liverpool's Virtual Engineering Centre, all of which are located at Sci-Tech Daresbury.
Stuart added: "Thanks to the support, facilities and expertise we've had access to on site here at Daresbury Laboratory, we are thrilled to now be in the position to demonstrate the substantial benefits of our affordable, simple to use in-vehicle technology.  Satsafe is currently in discussions with various insurance providers, both for fleet and for senior drivers, to see if we can justify the provision of usage-based insurance in the same way that they do for young drivers with a black box in their car.  Car insurance can escalate significantly at a certain age, but if a senior driver chooses to share his or her driving 'score' with their insurance company and demonstrate that they are safe on the road, this could be used to provide drivers with lower cost insurance. The added benefit of video evidence in case of an accident is also an extremely attractive proposition both for vulnerable drivers and for the insurers."
Merseyside residents over the age of 65 who are interested in taking part in the trial programme can find out more here.