September 11, 2017
Global firm Hitachi chooses Sci-Tech Daresbury to expand UK presence
An international leading–edge technology company has chosen Sci-Tech Daresbury as its scientific base in the UK.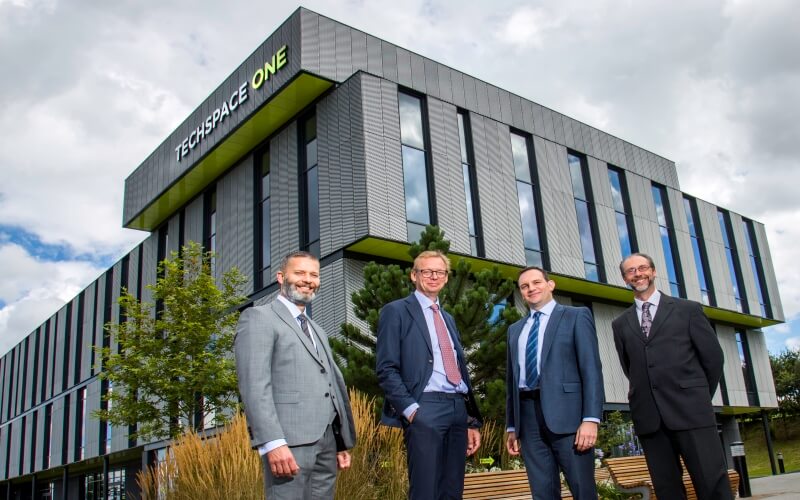 An international leading–edge technology company has chosen Sci-Tech Daresbury as its scientific base in the UK.
Hitachi High-Technologies (Europe) is part of Japan's Hitachi Group and is taking laboratory space in the campus's newest building, Techspace One.
The company, which is located throughout Europe, is creating a brand new applications lab in Techspace One of 2,500 sq ft to house their latest Electron Microscopes and Scanning Probe Microscopes in four dedicated microscope rooms.
The new lab will have a special focus on collaborations, both with academia and industry, not only in the North of England, but also across the UK and Europe.
The Hitachi High-Tech Group handles a variety of products from scientific instruments and systems, electronic devices, to industrial machinery and advanced materials.
Together with its sister building Techspace Two, Techspace One provides 43,000 sq ft of specialised Grade A office and laboratory space at the Sci-Tech Daresbury Enterprise Zone.
Mike Dixon, Nanotechnology Section Manager said: "Our aim for the new laboratory is to be a demonstration facility for our latest instrumentation as well as a collaboration hub where we can undertake a wide range of activities including fundamental research and method development.

"What really appealed about Techspace One was its strong impact and flexibility, allowing us to design the space in the way that works for us best. The move also means that we will be adding new staff to strengthen the company's applications and technical team, and increasing our commitment to microscopy in the UK.

"Locating at Sci-Tech Daresbury puts us in the heart of the UK, offering opportunities to work with academic and industrial partners on the campus and in the region, as well as across the whole of the UK and Europe because of the excellent transport links."
Sci-Tech Daresbury is a private-public joint-venture partnership between developer Langtree, the Science and Technology Facilities Council (STFC) and Halton Borough Council.
John Downes, group managing director of Langtree and board member of the Sci-Tech Daresbury joint venture company, said: "The Hitachi Group locating to Sci-Tech Daresbury is a significant milestone for the campus and our ambition to cement our position as a world-class hub for innovation and collaboration.

"Sci-Tech Daresbury is already home to the renowned EPSRC National Facility for Aberration Corrected  Scanning Transmission Electron Microscopy ("SuperSTEM"), and the arrival of Hitachi now adds a world leading developer and supplier of electron microscopes to complement that activity, bringing a wider range of techniques and skills to the campus."
Techspace One, itself, is a three-storey, self-contained building comprising 33,000 sq ft of high quality wet and instrumentation laboratories, grade A office accommodation, meeting hubs and break out areas, and is already attracting considerable interest. Last month Robotik Technology UK, a leading pharmacy automation company became the new building's first tenant.
The Enterprise Zone status means that tenants will be eligible for a number of financial incentives including reduced business rates over a five-year period if relocating before the 31st March 2018.