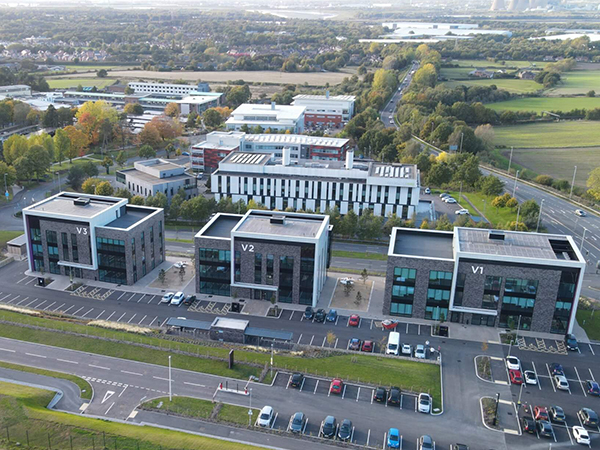 January 26, 2023
Sci-Tech Daresbury's Future Club 2023 Intake
Sci-Tech Daresbury shines light on rising stars with latest future club intake. Leading science and innovation campus Sci-Tech Daresbury has unveiled the third cohort of its exclusive business growth scheme, The Future Club.
The Future Club programme provides a range of technical and business support to innovative science and technology start-ups and will help each business to realise its growth potential. Launched in 2021, the programme sees the leading Liverpool City Region campus handpick five dynamic young businesses to receive access to an invaluable array of business support and networking opportunities.
This year's group were chosen in recognition of their significant business potential in developing products and services to meet technological, environmental, health and social needs. They include a number of companies who have spun out from our local universities in Liverpool and Manchester.
Membership benefits include early access to the business growth programmes, partnerships, and networks at the campus, as well as receiving greater visibility within the business and scientific communities in the North West and beyond.
The campus's vibrant working environment provides a range of hot desk, office, laboratory, and workshop facilities across a number of buildings on the campus. the Future Club's class of 2023 will have access to Sci-Tech Daresbury's renowned networking events and collaboration opportunities.
Each of the Future Club members will benefit from the expertise of Sci-Tech Daresbury's Gold Partners; eleven handpicked organisations that offer first-class support for Sci-Tech Daresbury companies in a range of business and research areas, including Marks and Clerk, IP experts, RTC North, who manage the Innovate UK Edge programme, and the University of Liverpool. In addition, Active Coach and Techcelerate Ventures have agreed to provide further support and expertise to Future Club members for the third year running.
In addition, the Future Club companies will have access to some handpicked mentors from the Sci-Tech Daresbury network. These are entrepreneurs with many years of experience and success who are willing to share their time, knowledge, and expertise to help these early-stage companies develop and implement the right strategies for their business.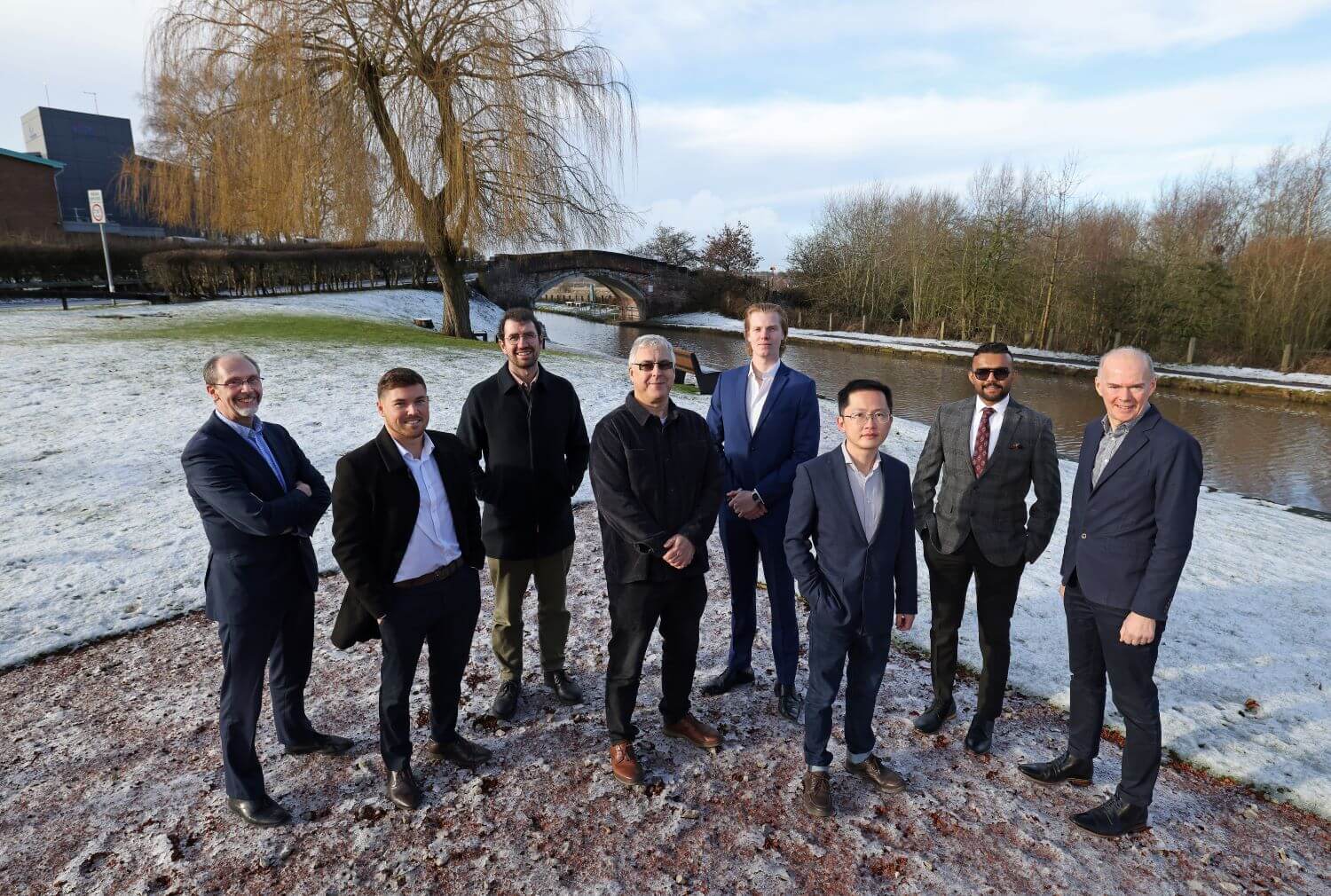 The 2023 intake are as follows:
Abjak
Abjak is a Merseyside based food-tech company on a mission to celebrate cultures around the globe. It is building and scaling authentic culture-based food brands through a network of delivery-only cloud kitchens. The Abjak kitchen operating system (A-KOS) integrates hardware and software innovation to automate food preparation stages, and partnering brands are listed on an exclusive subscription marketplace platform, offering them higher profitability through multiple channels, accelerated growth, at reduced overheads.
Abjak founder Rudy Parengal said: "As a former student ambassador at Sci-Tech Daresbury, I have had the privilege of working closely with its team and witnessing the ground-breaking innovation at the campus. It is one of the most exciting places to be in the country as far as tech start-ups are concerned.
"It's great to be the first food-tech start-up to be a part of the Future Club. The quality of the network, the growth opportunities, the business and funding support, as well as the access to expertise at Sci-Tech Daresbury will make a world of a difference for our growing team. I have no doubt that this will be a significant experience in Abjak's journey to be a successful, global company and realise our vision to democratise the industry."
AllGreen Energy
Allgreen Energy aims to contribute towards achieving the global net zero target and the United Nations Sustainable Development Goal 7 goal of "affordable, reliable, sustainable and modern energy for all". It undertakes business and R&D activities and develops innovative battery technology and energy management system for renewable energy transformation. Though using smart green energy solutions to increase energy efficiency, Allgreen Energy will develop technology to reduce the cost of energy bills and carbon emissions by maximising the use of renewable energy and increasing overall energy efficiency.
George Huang, the founder of Allgreen Energy, said: "It is so exciting for us to join the Sci-Tech Daresbury Future Club. We focus on reducing carbon emissions by developing battery storage and energy management technology to enable more renewable energy. The campus is an ideal place for us with its facilities and resources to support technology development and business growth. We look forward to setting a base on campus and building relationships within the Sci-Tech Daresbury community."
Clean Power Limited
Clean Power is focussed on decarbonising off-grid applications by the deployment of its novel Hydrogen PEM fuel cell systems. Led by Nick Avis, Clean Power provides fuel cells with world leading durability, at a cost which is up to 50% lower than present systems. Current systems are targeted at stationary power applications, with future systems planned to address the transportation market. The unique architecture of Clean Power's fuel cells makes them suitable for operation in challenging environments and at high altitudes/elevations.
Nick Avis said: "I'm delighted that Clean Power has been selected for participation in this year's Future Club. I've been a big fan and frequent attendee of the events organised at Sci-Tech Daresbury and its developing high tech start-up ecosystem which wraps around new companies and helps them develop and grow. I look forward to working closely with other cohort members and participating fully in this programme."
Enturi Solutions Ltd
UK companies are facing an urgent need to decarbonise, so Enturi has developed a pioneering wind turbine with an eco-friendly energy storage station, to contribute significantly towards net zero goals and future energy security.
Alex Shakeshaft commented: "We are thrilled to become one of the newest members of Sci-Tech Daresbury's Future Club. This opportunity will continue to bolster our visibility and credibility, expand our collaborative network, and provide access to expertise to continue our pioneering work. We greatly appreciate this opportunity and look forward to our future with Sci-Tech Daresbury."
Spotlight Pathology Ltd
Spotlight Pathology is developing artificial intelligence decision support tools for the diagnosis of blood cancers. Blood cancer patient outcomes are highly dependent on a fast and accurate diagnosis. Diagnosis is performed by highly specialised pathologists as part of hospital laboratory services. This workforce is under increasing pressure due to a shortage of trained professionals, a high proportion of which are approaching retirement, and too few trainees in the pipeline. Spotlight's tools will reduce the amount of time required for diagnosis, improve the standardisation of diagnosis across centres and reduce the amount of time patients have to wait to receive their diagnosis and start treatment.
Martin Fergie, CEO of Spotlight Pathology, said: "Spotlight is delighted to have been accepted onto the Future Club programme. We are looking forward to this opportunity to engage with the wider community at Daresbury and benefit from the expertise and access to the network of professionals to support us commercialise our health technology for the benefit of patients in the future."Sci-Tech Daresbury is one of the UK's leading science and innovation campuses and is a private-public joint-venture partnership between developer Langtree, the Science and Technology Facilities Council (STFC) and Halton Borough Council.
Sci-Tech Daresbury's newest development Violet
It was recently announced that Sci-Tech Daresbury's newest development Violet, is nearing capacity following exceptional demand from cutting edge businesses following its opening in 2022.
John Downes, chief executive of Langtree and director of Sci-Tech Daresbury, said: "The Future Club is designed to give support to the most exciting start-ups and entrepreneurs in the North West, to help them take their businesses to the next level. With the guidance of well-established business on the campus, the 2023 Future Club cohort have the opportunity to collaborate and create new connections, which will culminate in new and innovative products and services.
"The Future Club is Sci-Tech Daresbury's way of embodying our principles of creativity, innovation and collaboration. It allows us to share all of the talent and knowledge the campus has to offer with business in the region that are just starting out and have huge potential to change the world. Watching these five businesses develop and make strong connections is going to be really exciting, and we look forward to working with them in the year ahead, and seeing them achieve their full potential."
Sci-Tech Daresbury is the home of pioneering science, technology, and business. It creates the conditions for ambitious businesses to accelerate growth and deliver real-world impact by solving the challenges of tomorrow.
Located in the Liverpool City Region, the campus combines world-class science infrastructure – including particle accelerators and supercomputers – a collaborative community, tailored business support and state-of -the-art office and laboratory space. Its "Home for Life" offering provides the perfect business location for technology companies to scale their business.
Entrepreneurs and scaling businesses sit alongside international giants to innovate, collaborate with world-leading scientists and academics, other businesses, and gain access to new markets around the globe while attracting and retaining the industry's brightest minds. Our Talent and Skills strategy RADAR, helps campus companies more effectively attract, develop, and retain the talent they need.
Originally established in 2006, in December 2010 a new private-public joint-venture partnership was created to spearhead the longer-term development of the campus. Partners in the private-public joint-venture partnership are developers Langtree, Science and Technology Facilities Council (STFC), and Halton Borough Council.
Last year, Sci-Tech Daresbury opened its Violet development on campus. Violet encompasses two buildings (V2 and V3) providing 12,000 sq ft each and one building (V1) of 19,000 sq ft. Each building entails floor plates of around 4,300 to 6,300 sq ft.
The three buildings boast the highest energy efficiency standards and are the perfect environment for dynamic, forward-thinking science and technology focused businesses. A combination of existing campus firms scaling up into Violet and international firms choosing it as their UK basis means there is now only a floor and a half (6,361 sq ft) left at the complex.