June 14, 2019
Flint Studios announces Gold Partnership with Kentico
Flint Studios has been upgraded to 'Gold Partnership' level with Kentico Software - the web content and customer experience management provider.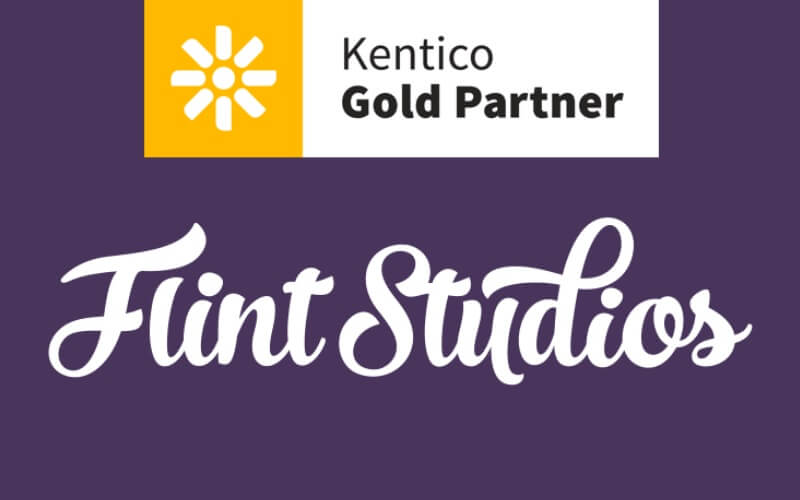 The company, which has doubled the number of customer websites developed with Kentico within the last 12 months, committed to the partnership in order to provide customers with an easy to use, all-in-one CMS which fully integrates web content management, e-commerce, online marketing and intranet in one platform offering both a high level of scalability and customisation.
In September 2018, Flint Studios launched a new Kentico website for Girls Brigade Northern Ireland (GBNI). As a result, the website saw GBNI experience a 17% uplift in website sessions, when compared to the same period in 2017.
Deborah McMahon, Chairperson at GBNI, said: "We are delighted with the successful outcome of our new website. Using Kentico software the team has produced a one-stop-shop platform that caters for all our memberships needs. The content management capabilities give us more control and the freedom to modify products and services instantly."

Jeremy Biggerstaff, Managing Director at Flint Studios, added: "Flint Studios has specialised in Kentico over five years now. The entire team are dedicated to supporting organisations, like GBNI, to create highly-flexible and scalable websites which deliver a unique user experience.

"Our clients rely on us to produce high-quality websites that offer the most up-to-date features. By using Kentico, we are able to meet the needs of each individual business, no matter which industry they operate in."
Belfast-based Flint Studios currently provides results-driven solutions for a portfolio of over 200 high-calibre clients, throughout the UK and Ireland.
Dana Tousova, Channel Marketing Manager at Kentico, said: "It is important to choose the solution that's right for your web project, but success also depends on the skills and expertise of the company that delivers your website.

"Through this partnership with Flint Studios, we are sure that the end users of our product will be provided with top-level professional services."
Flint Studios is an award-winning web solutions agency providing Magento, Kentico, Umbraco and bespoke solutions backed up with Google Partner accreditation, exceptional customer support, dedicated account management and superior aftercare.
Based in Sci-Tech Daresbury, Belfast and Derry, the agency boosts a portfolio of impressive clients including DigitalPrinting.co.uk, MyCarNeedsA.com and The Bushmills Inn. To find out more click here.