August 16, 2021
Faces of Sci-Tech Daresbury, Meet John Leake
The people who work at Sci-Tech Daresbury are really important to us. After all, they're the living, breathing, speaking proof that Sci-Tech Daresbury's 5 pillars of success guide all that we do to ensure that everyone has the best experience possible whilst working here.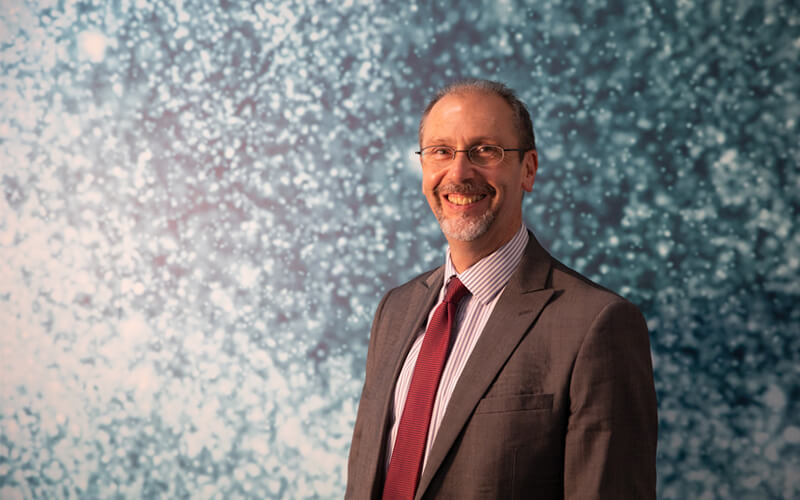 Our team come from all sorts of backgrounds and bring their own characters to whatever job they are doing. They're positive, good organisers, great communicators, real team players and are proud to say 'we work at Sci-Tech Daresbury'.
Meet John Leake, our Business Growth Director...
If you could write your own job title that best describes what you do at Sci-Tech Daresbury, what would it be?
Chief Networker and Facilitator or Ambassador – Cheerleader – Agony Aunt
When did you start at Sci-Tech Daresbury and what was your first role?
Started in October 2006 as General Manager for the newly formed Daresbury Science and Innovation Campus (predecessor of Sci-Tech Daresbury).
What led you to this career and wanting to work at Sci-Tech Daresbury?
It was my mid-life crisis where I was looking to do something new and different. The plans for Sci-Tech Daresbury were about creating something really special that would be a legacy for future generations.
What's a work-related accomplishment that you're really proud of at Sci-Tech Daresbury?
Winning the UK Science Park Association's Best Science Park twice and being highly commended once – getting recognition from our peers for the work we do at Sci-Tech Daresbury.
Tell us some of your previous experience before working at Sci-Tech Daresbury? 
Worked as Global Business Unit Manager at Crosfield, part of ICI.
What's the best advice you were ever given and who was it from?
Never go to sleep on an argument. I can't remember who it was from, probably my wife Jenny!
What's one thing you saw recently that made you smile?
I've being avidly watching the Olympics and loved the section where they had social media posts of young kids trying to emulate their heroes in the various events. A key message about inspiring the next generation.
What's your favourite way to unwind after a busy day or at the weekend?
Go for a run or at the weekend I love walking in the hills.
What are your top 3 favourite films?
The Shawshank Redemption - The Untouchables - The Great Escape
What's your favourite place that you've ever visited?
Florence