March 10, 2021
Experienced CRO and Biotech executive, Dr Lloyd Payne, joins Perfectus Biomed Group as non-executive director
Perfectus Biomed are delighted to announce the appointment of Dr Lloyd Payne to the role of non-executive director.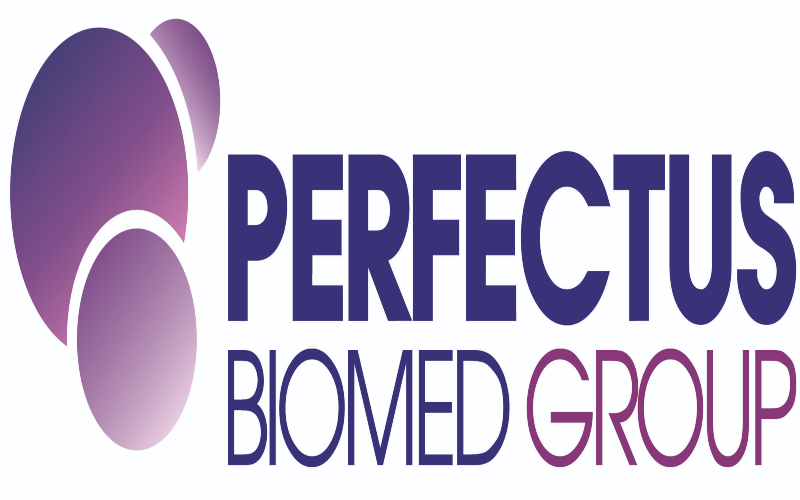 Perfectus Biomed Group provide accredited standard assays and innovative customised methods for microbiological testing to a wide range of industry sectors including infection prevention, wound care, and medical devices.  Founded by CEO Dr Samantha Westgate in 2012 Perfectus Biomed has achieved not only significant growth in revenue and staff but also an enviable reputation for the highest quality testing. Working with clients in a collaborative way to ensure methods are fit for purpose, demonstrating real-world scenarios wherever possible.
Dr Lloyd Payne is an experienced CRO and Biotech executive and has spent the past 15 years of his career developing new anti-infectives and working in the infectious diseases therapy area. Lloyd founded the specialty infectious disease CRO, Euprotec, in 2008, building a globally recognised brand in anti-infectives R&D and successfully sold the company to integrating it into the international CRO, Evotec SE, in 2014. Lloyd was part of the senior leadership team at Evotec and Executive Vice President and Head of Anti-infectives, leading the infectious disease therapy area. Lloyd is an advisor to several organisations, is member of the Novo REPAIR SSB, and Chair of the Science Committee for Antibiotic Research UK.
Speaking of Dr Payne's appointment Dr Sam Westgate explained "Year-on-year growth averaging 45% and diversification into new sectors has brought us to a pivotal point on our journey, as we continue to grow revenue and transition to a truly global business we need to maintain this momentum. Fresh thinking combined with knowledge and expertise has stood us in good stead; having Lloyd on board brings Perfectus another impressive dose of this, plus hands-on experience of navigating expansion and acquisition plus exceptional leadership."

Lloyd reflected "I am delighted to join the Perfectus Biomed team and work with them as they continue their journey and global expansion.  I have followed the company's story since the very beginning and have been incredibly impressed with their growth and entrepreneurship.  Sam, Marnie and the team have built a highly successful company with a strong customer focus, delivering scientific excellence in everything that they do. The recent merger of Perfectus Biomed with Extherid Biosciences LLC in the US has set the stage for Perfectus to impact significantly on a global scale. I'm very happy to be joining Sam, Marnie and their team in the next phase of development."
About Perfectus Biomed
Perfectus Biomed Group are leaders in standard and customised microbiology testing services for a variety of sectors, including wound care, medical devices, pharmaceuticals, cosmetics and personal care, disinfectants and biocides, and dentistry and oral care. From laboratories in the UK and the US Perfectus Biomed support outsourced microbiology including virology and bacteriology, regulatory submissions, product efficacy testing, research and development and claims substantiation. The UK facility is a GLP-compliant and UKAS accredited ISO 17025 contract testing laboratory and both laboratories hold ISO 9001 certification.