April 17, 2013
Daresbury Particle Accelerator Technology Open for Business
A new UK scientific development at Sci-Tech Daresbury campus will be ready for commercial use this summer.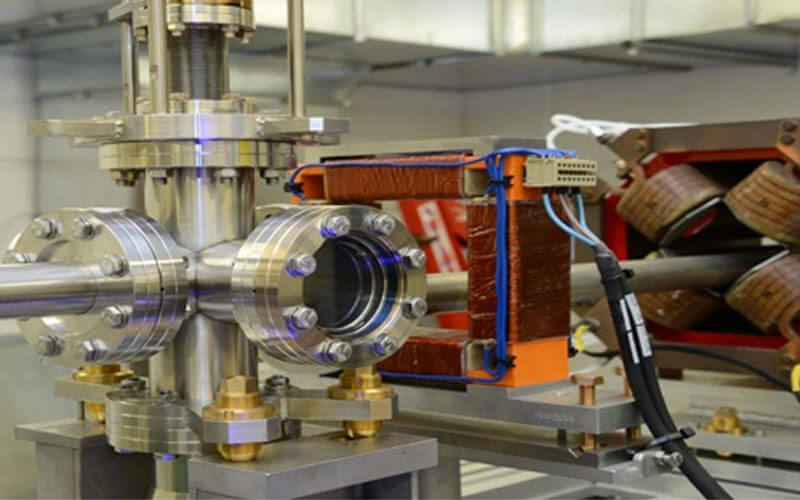 A new UK scientific development at Sci-Tech Daresbury campus will be ready for commercial use this summer.
In April this year the particle accelerator VELA (Versatile Electron Linear Accelerator) achieved a milestone when the first beam of electrons was successfully accelerated and captured, making it the latest innovative particle accelerator from the Science and Technology Facilities Council's Daresbury Laboratory.
Scientists say this heralds exciting new opportunities for industry to apply the latest particle accelerator technology to its critical commercial challenges.
New accelerator technologies will be developed on VELA, enabling, for example, revolutionary new security scanning and medical imaging techniques.
This will lead to the development of new scanning and imaging products, and a boost to high-value manufacturing in the UK.
The growth of accelerator-assisted manufacturing – currently 400bn euros-worth of products globally per annum – will help improve energy efficiency and product throughput, enabling industry to operate more efficiently and sustainably.
VELA is ideal for applications development across a broad range of key market sectors – everything from seeing through aircraft luggage and developing more effective hospital radiotherapy machines, to shrink-wrapping cable bundles and curing ink.
The technology has been purposedesigned to assist industry in bridging the gap between prototypes and market- ready products through the use of charged particle beams.
This first successful demonstration of VELA means it is now expected to be ready for commercial and research use this summer, with the first commercial users already booked.
"VELA has huge potential for the development of novel technologies across many sectors, such as security, healthcare and manufacturing," said Prof Susan Smith, director of the Accelerator Science and Technology Centre (ASTeC), following the achievement of this significant milestone.

"As the facility becomes operational, we look forward to realising the impact of these technological advances for the benefit of UK industry."

"A lot of hard work has gone into the development of VELA, and it's great to see it starting to pay off," she added.
Accelerators pervade many aspects of modern life: every year, £340bn of end products are produced, sterilised or examined using industrial accelerators worldwide.
Therefore, it is important for UK industry to have access to such facilities. To this end the VELA development has been backed by three major commercial partners – Siemens , Rapiscan and e2v – while more than 80 companies ranging from blue-chips to small firms have supported its construction.
Technological advances which make accelerators more compact and cheaper to operate will only increase their industrial applicability, resulting in new opportunities for high-value manufacturing and a significant economic impact across a range of sectors.