March 18, 2020
Croda International opens laboratory at Sci-Tech Daresbury
Croda International Plc (Croda), the name behind high performance ingredients and technologies that are relied on by industries and consumers everywhere, is today celebrating the opening of its new biotechnology laboratory at leading science and innovation campus, Sci-Tech Daresbury.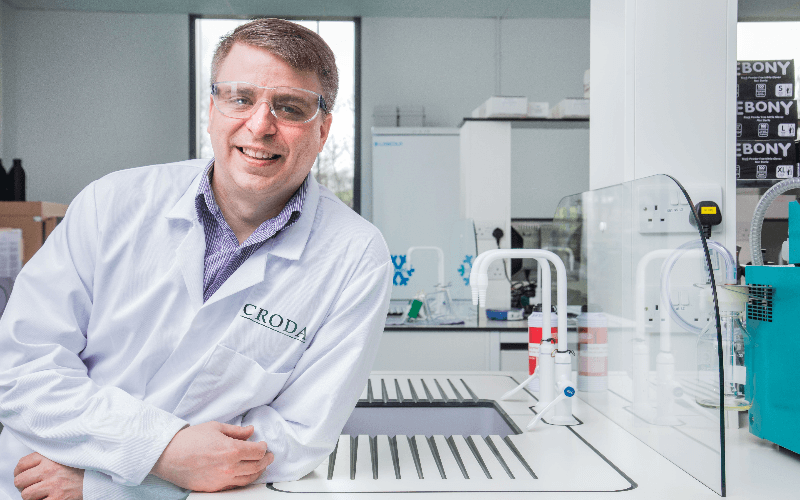 The new laboratory will see the company relocate its existing biotechnology Research & Technology (R&T) specialists, previously based at Croda's nearby manufacturing site in Ditton, Widnes, to the campus's Techspace One building.
The move will significantly increase Croda's biotechnology laboratory footprint in the UK, providing a dedicated facility to further develop initiatives in biotechnology and giving rise to future generations of sustainable products.
Dr Surinder Chahal, Global Vice President - Long Term Innovation, Personal Care, at Croda, said:

"Our move into Sci-Tech Daresbury signifies the exciting evolution of our biotechnology capabilities in the UK. The new laboratory will enable our team to continue to expand and look at new and innovative solutions to meet the future needs of our customers.

"The infrastructure and community at Sci-Tech Daresbury was a big attraction in our decision to move to the campus. It's a highly prestigious site with an excellent track record in scientific endeavour across multiple disciplines and, through the Hartree Centre, has one of the most advanced computing and data science capabilities in the UK.; a technology of particular focus for us as we look to extract maximum value from our science."

John Downes, Group Chief Executive of Langtree and Chair of the Sci-Tech Daresbury joint venture company, said:

"Croda is a world-leader in speciality chemical ingredient manufacturing and we're extremely pleased that the company has chosen Techspace One to base the future of its biotechnology R&D in the UK.

"Croda's team ethos aligns perfectly with Sci-Tech Daresbury's strategy to continue the growth of the vibrant eco-system, with nearly 150 highly-collaborative companies and research organisations here on campus. We're looking forward to supporting Croda's team in this exciting new chapter in their development and have confidence it will be a huge success."
Sci-Tech Daresbury is a private-public joint-venture partnership between developer Langtree, the Science and Technology Facilities Council (STFC), and Halton Borough Council.