November 8, 2021
COP26: Driving sustainability in the North West
COP26, the United Nations Climate Change Conference, is well underway and the urgency to act on climate change has once again been pushed to the forefront of our minds.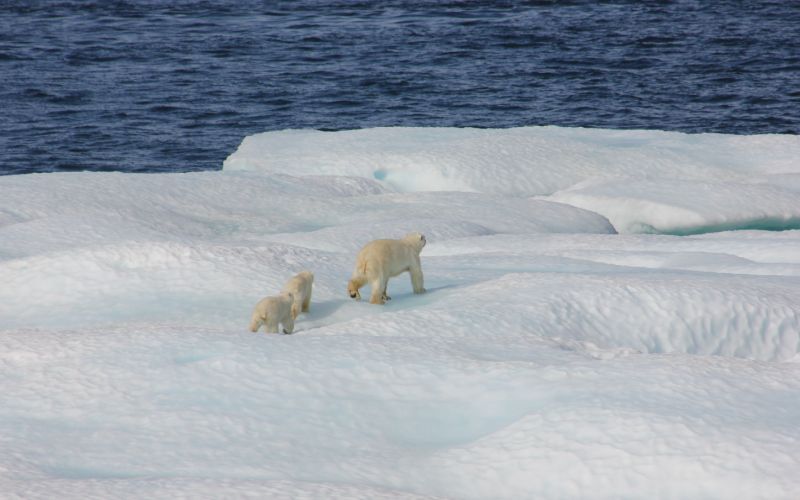 If the UK is to achieve its target of net zero carbon emissions by 2050, we will have to overhaul many of the technologies we currently rely on in our daily lives.
The UK government has pledged its commitment to a greener world as outlined in the Government's Ten Point Plan for a Green Industrial Revolution. The UK's ambitious plans will require embracing a wide range of solutions, including hydrogen power, zero-emission vehicles, greener buildings and carbon capture and storage. Without a doubt, there are other solutions and technologies that do not even exist yet.
Corporate social responsibility is increasingly important and those businesses operating sustainably and taking action on societal issues are standing outgrowing a loyal customer base as well as attracting and retaining the right talent. We all want to buy into businesses with a mission and vision that support a greener world.
Inward investment
Pioneering R&D is fundamental to meeting net zero, and investment continues into strengthening and updating the country's scientific infrastructure to support the work by scientists to tackle the greatest obstacles. Inward investment from UK government into the North of England is enabling The Science and Technology Facilities Council (STFC) Daresbury Laboratory to do just this.
However, running a particle accelerator to improve patient care in treating cancer is not particularly energy efficient. Investment from government is enabling STFC to do all it can to make this type of essential research as 'green' as it can possibly be. For example, STFC is already working on new types of magnets that will power the world's next generation of particle accelerator at a fraction of the energy cost.
Other initiatives will include the installation of solar panels, heat pumps, insulation, LED lighting and electric car charging points across the Sci-Tech Daresbury campus, which is home to more than 120 companies who work alongside the scientists and engineers. These updates are enabled through significant funding from STFC's parent organisation UK Research & Innovation (UKRI).
How STFC's Daresbury Laboratory is supporting businesses
As well as making its own research activity more sustainable, STFC is also supporting businesses in meeting their net zero goals through making its facilities and expertise accessible.
Since 2015, the Hartree Centre, dedicated to accelerating the adoption of high-performance computing, data analytics and Artificial Intelligence technologies, has been conducting extensive research into energy-efficient computing. Exploring low power architectures, tools and techniques to enable the next generation of supercomputers to perform optimally while reducing energy consumption. It also, recently announced a new partnership with UK Atomic Energy Authority (UKAEA) to deliver fusion energy. Fusion energy is highly attractive and has an exciting potential to be a safe and sustainable part of the world's future energy supply.
Another example is the EBeam Testing Facility housed in the Accelerator Science and Technology Centre (ASTeC), which is used for challenges such as, extending the shelf life of food and replacing the use of toxic chemicals in industrial processes. Additionally, it is enabling the reduction of energy consumption in certain industrial processes by 50-80%.
An ecosystem for entrepreneurship
STFC and its partners are incredibly proud of the innovative and disruptive work that companies at Sci-Tech Daresbury campus are undertaking to achieve net zero and improve sustainability. Holiferm is set to bring a green jobs boost to the region. The University of Manchester spin-out is developing environmentally friendly biosurfactants for use in detergents and toiletries, following the announcement of significant funding to build a commercial plant. Furthermore, Richard Lock Managing Director of Holiferm will be discussing the topic of sustainability as a marketing USP at the CIPI conference at Brand Connect on 9th November.
A further example of sustainable innovation developed at Daresbury Laboratory is from Smart Green Shipping (SGS) a company developing technical, commercially viable wind-powered solutions that enable the shipping sector to reduce fuel and emissions. SGS was an incubatee of the European Space Agency Business Incubation Centre United Kingdom (ESA BIC UK) and has benefitted from STFC's additive manufacturing facility (3D printing) expertise and equipment to develop digital prototypes to move its technology forward.
Sustainability and our vision 
The businesses based at Sci-Tech Daresbury, the facilities at Daresbury Laboratory and across the wider UKRI-STFC network are unlocking positive change across multiple industries. Continuing to push boundaries and support the UK's net zero and sustainability ambitions.
UKRI-STFC aim to highlight the environmental impact of the activities it undertakes alongside the environmental benefits of its research and innovation. Acting as 'agents for change' ensuring its funding is a force for positive change while continuing to meet societal needs. By 2025, it will have embedded environmental sustainability across all of its investment decisions and by 2040, it aims to achieve net zero for its carbon emissions.
We know what needs to change to prevent the worst effects of climate change, and we hope COP26 enables some urgent action to tackle these critical climate goals.
Read more about UKRI-STFC's plans for environmental sustainability.
Sci-Tech Daresbury is a national science and innovation campus located in the Liverpool City Region. It's home to nearly 150 high-tech companies in areas such as advanced engineering, digital, materials, biomedical and energy, and environmental technologies. In a recent campus survey, companies at Sci-Tech Daresbury generated 32% of their sales from exporting their products or services. Sci-Tech Daresbury offers flexible space to rent within its multi-occupied buildings, showcasing high-quality offices, lab space, and technical space. Contact us to find out more.