September 27, 2019
Conveyor Networks 'Picked' for Logistics Award
Conveyor Networks and Pets at Home have secured the coveted Warehouse Efficiency Award for its fully automated pick and pack solution at The Logistics Awards 2019.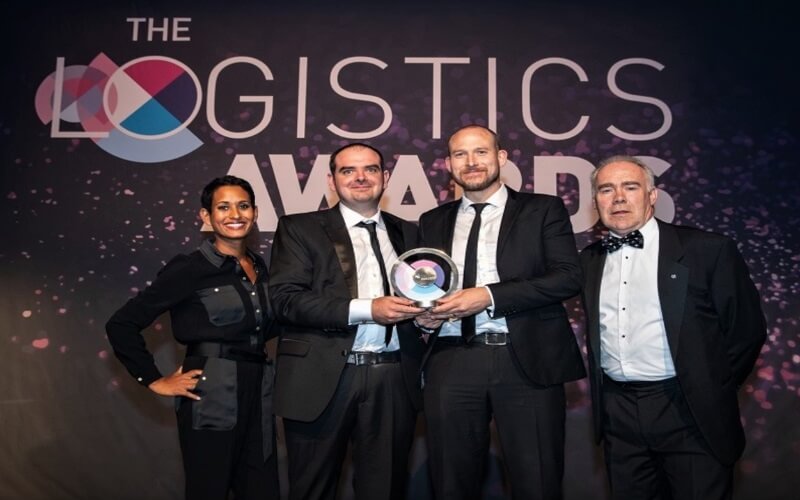 The Logistics Awards, now in its fifth year, recognises the most impressive logistics projects over the past 12 months. In association with SHD Logistics magazine, the Warehouse Efficiency Award was presented by popular television broadcaster and journalist, Naga Munchetty. Pets at Home and Conveyor Networks secured the win beating off strong competition from the likes of; Brtivic, Card Factory, Jack Wills, Great Bear, Siemens and Wincanton.
In 2018 Pets at Home commissioned Conveyor Networks to deliver the integration of a fully automated picking and packing solution at the business' ecommerce fulfilment centre in Northampton. With objectives to digitise the business and become the specialist market leader for online pet care, Pets at Home needed to increase its output to facilitate the ambitious growth targets. The solution has helped Pets at Home to increase throughput by 300%.
Terry Siddle, director of logistics and distribution at Pets at Home said: "Conveyor Networks' breadth of experience meant that we could design and implement a solution to select the right product, to meet this niche process. The subscription process that we have designed with this mechanisation is the only one in the industry that runs like this, ensuring we can operate with really high levels of efficiency and accuracy."
By working collaboratively Pets at Home and Conveyor Networks have been able to implement a solution that is unique to the pets' pharma industry. This innovative technology offers a significant commercial advantage, enabling Pets at Home to realise its enviable growth ambitions, while allowing them to circumnavigate the traditional issues of extra resource required to facilitate such growth – especially at peak times.
Marcus Uprichard, sales director at Conveyor Networks commented: "We're absolutely delighted to receive this industry recognition.  This innovative solution highlights the importance of automation and technology in managing volumes of products through retail warehouses. The Pets at Home SQP solution is already delivering savings and efficiencies to meet demand now and into the future. The subscription medicines market is a key area of growth for us and we're able to provide full turnkey solutions for retailers or pharmacists looking to automate this on line area of their business."