July 18, 2019
Conveyor Networks appointed as Cimcorp's UK Representative
Global manufacturer and integrator of turnkey robotic handling solutions, Cimcorp, has signed a partnership agreement with systems integration specialist, Conveyor Networks to deliver its intralogistics solutions to the UK distribution market.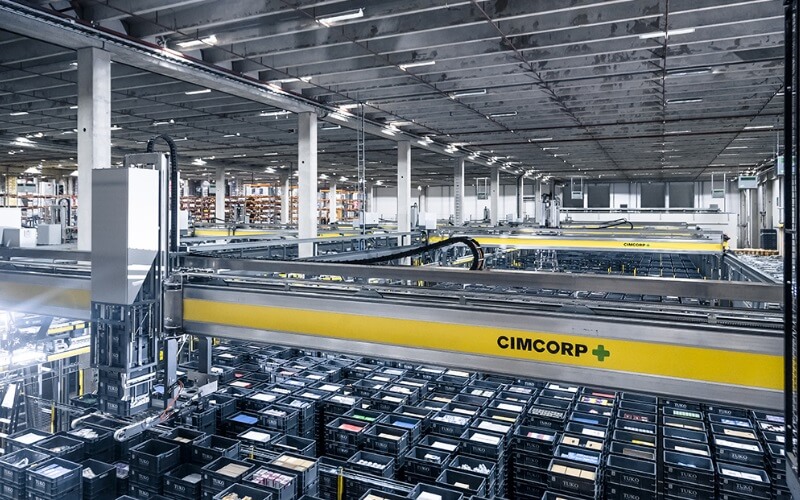 With headquarters in Ulvilla, Finland, Cimcorp — part of Murata Machinery Ltd (Muratec) is looking to extend its presence across the UK and has selected Conveyor Networks as its chosen local agent. Cimcorp offers advanced material handling and software technologies for order fulfillment and storage in the food & beverage, retail, e-commerce, fast-moving consumer goods (FMCG) and postal services sectors.
Based at Sci-Tech Daresbury and celebrating its 10th anniversary in business, Conveyor Networks will harness its local knowledge and experience in delivering intelligent automation systems, to help drive sales and enhance support for Cimcorp's unique robotic solutions for fulfillment and storage to the food retail and e-commerce sectors.
Cimcorp, who recently signed a deal worth 120 million euros with one of Spain's leading grocery retailers, Mercedona, is now looking to extend its comprehensive network within the UK.
Kai Tuomisaari, Cimcorp's Vice President, Sales, commented: "We are excited to have formed this partnership with the Conveyor Networks team. They have excellent connections and experience in the food and beverage sector, as well as in e-commerce – both key markets for our solutions. Our robotic systems are ideal for automating the order picking process for grocery retailers. The UK is also a highly developed market for online shopping," continued Kai Tuomisaari, "which means great potential for our robotic goods-to-person solution for e-commerce."

David Carroll, Managing Director at Conveyor Networks said: "We're delighted to have been chosen to represent Cimcorp in the UK. Their solutions, people and service are first-class and there is a clear synergy in our business growth aspirations. We have been providing intelligent automated logistics solutions for 10 years, and this agreement now allows us to expand our portfolio and support the increasing demand for automation in the UK. We relish the opportunity to demonstrate the high performance and rapid ROI offered by Cimcorp's solutions."