April 7, 2021
Connectus Accelerate Growth with YouCloud Acquisition
Connectus are delighted to announce the successful acquisition of YouCloud Solutions Ltd.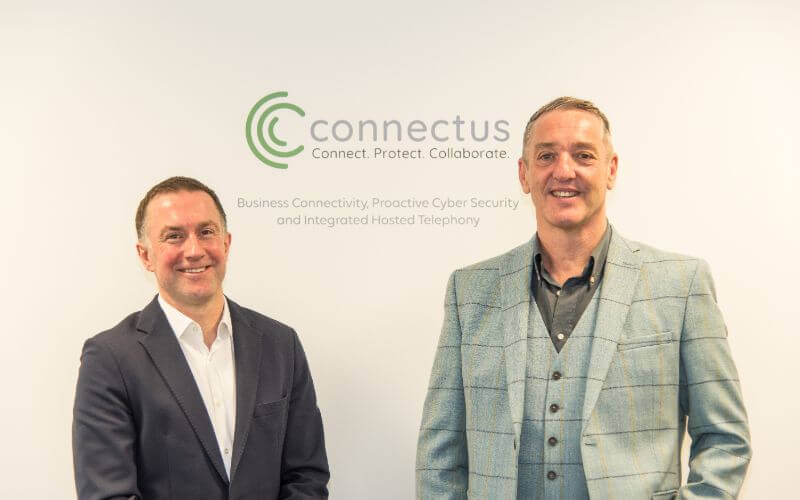 Connectus are delighted to announce the successful acquisition of YouCloud Solutions Ltd. The acquisition strengthens a fantastic start to 2021 for Connectus as it continues to build its client base and service capability across the North of England.
This strategic acquisition accelerates Connectus's desire to be one of the North's leading IT managed service providers. Specialising in supporting SME's to scale and grow through effective use of technology, Connectus already supplies its Connect-Protect-Collaborate services to over 250 clients, with this acquisition seeing that increase by an additional 100 clients.
The acquisition will extend the experience of both the technical and commercial teams and will also see Mark Wiseman, Founder and CEO of YouCloud, join Connectus as Commercial Director.
Roy Shelton, CEO of Connectus says "On behalf of all of our stakeholders, we are thrilled to have completed the acquisition of YouCloud and accelerate our growth plans to meet the increasing demand for our fully managed services. The COVID 19 pandemic has again reinforced the need for robust, secure and cost-effective business grade connectivity and proactively managed services solutions- the addition of Mark and his talented team allows us to realise our fully funded vision"
Mark Wiseman, Founder and CEO of You Cloud "At YouCloud Solutions we have always put our customers first. We make everything simple and make sure our customers get the benefits and not just the products. Becoming part of the growing team at Connectus allows us to continually build on our approach and enhance the overall value proposition of mitigating cost, complexity and risk for our combined client base"
Connectus provides businesses with Broadband Connectivity, Cyber Security Solutions and outsourced IT Managed Services such as IT Support, Hosting and Business Applications. The business's growth strategy is built around a commitment to customer service and being a truly trusted advisor to its clients.
Connectus have offices in Salford and Doncaster and will retain the YouCloud office at Daresbury to increase the local presence across Cheshire, Liverpool and Manchester.