March 14, 2023
CBI sets sights on the future at Sci-Tech Daresbury
CBI is taking up residence on-campus to enjoy closer links to one of the country's fastest growing science and technology clusters.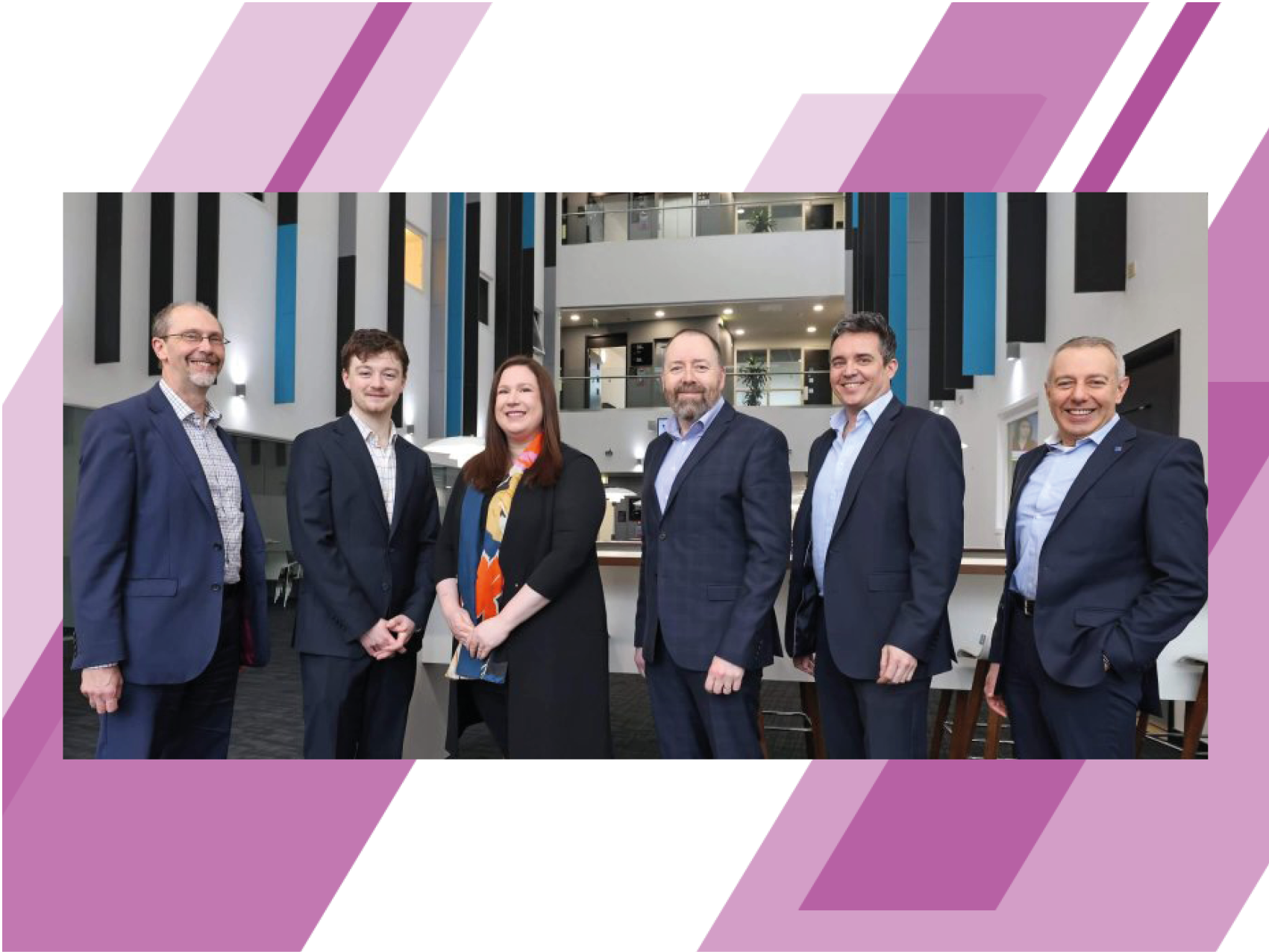 Enjoying closer links to one of the country's fastest growing science & technology clusters.
CBI is taking up residence to enjoy closer links to one of the country's fastest growing science and technology clusters. The campus features a breadth of knowledge-intensive companies operating in advanced engineering and materials, biomedical and healthcare, digital and ICT, along with energy and environment.
Ever-expanding community
Director of CBI North West, Damian Waters, said:
Sci-Tech Daresbury is an ever-expanding community of innovation-based businesses, and it makes sense for us to be here alongside them and connecting with the community. Not only does the campus provide brilliant transport links to all of the areas we support, but the facilities offering is strong, and the campus has an exciting buzz about it.
Seizing the moment
Business Growth Director at Sci-Tech Daresbury, John Leake,  said:
The CBI's own view of the future is captured in its 'Seize the Moment' campaign which champions green growth while also looking at ways for the UK to be successful as a scientific and innovation superpower. Seizing the moment is something the innovators and entrepreneurs on our campus live and breathe, and Damian and his team will be a valuable addition to our community. The CBI works to champion the knowledge economy, a goal we all share. By proactively speaking to government about issues and opportunities facing business, the organisation helps ensure that firms have voice in shaping the future.
4,000 members
The CBI North West's membership covers Cumbria, Lancashire, Greater Manchester, Liverpool City Region, and Cheshire, and is made up of around 4,000 direct and indirect members. Its North West team will be based in The Innovation Centre in the heart of the Sci-Tech Daresbury campus, which has close proximity to major motorway and rail links, while both Liverpool John Lennon and Manchester International airports are only a 20-minute drive away.
The Sci-Tech Daresbury campus is continuing to expand at a time when space for innovation-based businesses in the UK is at a premium. Last year saw the opening of the Violet development, which has been designed with the digital, advanced engineering, healthcare, and clean technology sectors in mind. The scheme encompasses two buildings (V2 and V3) providing 12,000 sq ft each and one building (V1) of 19,000 sq ft. Each building entails floor plates of around 4,300 to 6,300 sq ft. Further development of the campus is expected in 2023.