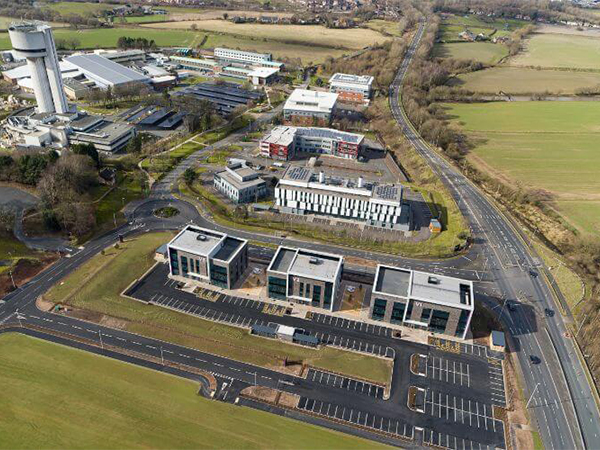 August 2, 2022
Business Networking in 2022
Life has changed in lots of ways over the last few years, and business networking is no exception. Like many other things, the pandemic forced networking to switch to online with meetings done over Zoom or Teams instead of everyone being in the same room. But now, as workplaces and offices are filling up again, what does business networking in 2022 and beyond look like?
On-line, face-to-face, or hybrid?
This is the most important question that needs answering when thinking about business networking, post-pandemic. Each model has its own advantages and disadvantages, of course, and if you're looking to network, it's a good idea to check what format it takes beforehand. Networking groups will be keen to attract lots of business owners, so they'll try and offer what people want and be flexible in their approach. You'll need to be flexible too and pick and choose events that suit you best.
The benefit of on-line networking is that you can share more specific information with the whole of the network. Therefore, come prepared with some clear messages and information that you can put in the chat thread of the event with contact details of how people can follow up with you.
If you are going to a hybrid event then also consider having someone physically present in the event, to meet and engage with people face to face, but also someone on-line providing the messaging, information and follow-up contact details as you would at an on-line event
Social media networking is on the rise
Using social media can help you network with the right people if done properly. Sites like Facebook, Instagram, and YouTube have huge numbers of people looking for business services, and businesses looking to expand their network, so being on these sites can be advantageous to you.
However, make sure you research which sites are best for your business before you start. Facebook, for example, is great for small businesses as you can advertise to people looking for goods and services you offer. YouTube, on the other hand, is perfect for networking your business through video marketing.
Social media is one area that will continue to grow as more platforms and apps come on to the market. There might be some that are specific to your industry, or some that will make it much simpler for everyone to find someone or something they really need. And technology in general will continue to be one of the big drivers for change in business and networking. It's important to stay in the loop and keep an eye on what's happening – advancements in VR and immersive tech, for example, might be used as a way of showcasing products and services at networking events.
Effective business networking tips
It's always been important to make the most of business networking and to do it as effectively as you can. That's not changed in 2022. Some of the basic rules to follow include preparing properly (especially your pitch) and having a plan about what you want to talk about each time you go instead of always saying the same thing.
Following up with connections and people who want to talk to you is key too, as is being prepared to be in it for the long-term. It's also vital to be open-minded about networking opportunities and the different ways of doing it.
A sunny outlook for networking?
Perhaps after so long without personal interaction, the future is bright for business networking in all its forms, but there's no doubt it will continue to be a fantastic way of growing your business.
Are you looking to connect with some of the North's most dynamic hi-tech entrepreneurs, corporates, universities, support organisations and funding and professional communities? Join Sci-Tech Daresbury's virtual network: NETWORK HUB and register to join our monthly hybrid Business Breakfast Networking events where we bring together all the expertise needed to accelerate the development and growth of technology companies.