November 3, 2020
Brexit and the impact on technology companies
With the 31st December transition deadline when the UK will finally leave the EU looming, it's important to know what the possible impacts could be on your tech company.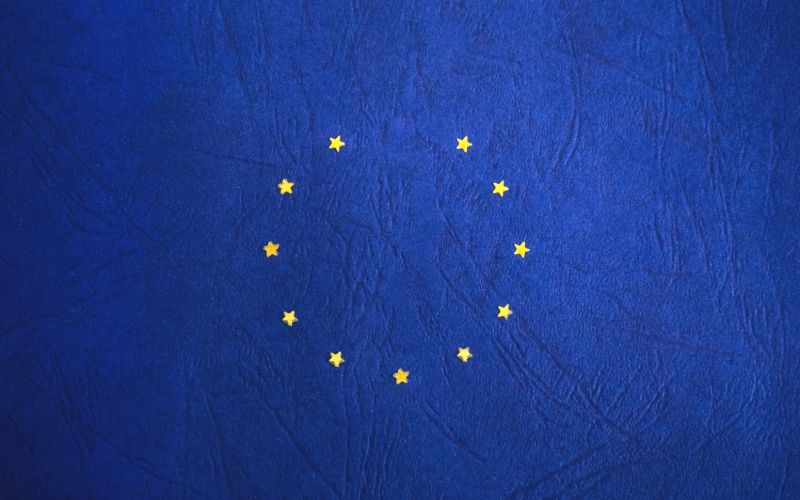 With the 31st December transition deadline when the UK will finally leave the EU looming, it's important to know what the possible impacts could be on your tech company. Of course, the political situation appears to change regularly, which can feel like it's impossible for you to plan, but there are things you can do whatever happens.
To help you through the confusion, we asked three industry experts and Sci-Tech Daresbury Gold Partners, Mike Shaw of Marks & Clark, Tom Rathborn of Grant Thornton and Rhian Owen of Slater Heelis, to tell you what's important and what you need to do now.
Start with the practical
Look at the areas where you're likely to be affected and understand the practicalities of what you can do. This could include patents, applying for trademarks or storing data.
Mike Shaw: 'While the effect of Brexit on patents will be negligible, Brexit will substantially alter the law around trademarks and industrial designs.  Any trademarks or designs already registered in the EU will be automatically copied over to the UK register for continuity of protection in the UK. However, after the transition deadline, you'll need to apply separately if you want to register any new trademarks or designs in the UK and the EU. We'd recommend speaking with an IP attorney to discuss the best strategy to do this this.'
Tom Rathborn: 'There's still lots of regulation to be sorted out around data, particularly with where it's stored. It seems unlikely that the UK would want to disrupt UK to EU transfers, but it's not clear whether EU to UK transfers will be policed more than they have been in the past. Keep an eye on that and work with any partners you have in the EU to make sure the necessary contracts and other governance arrangements are in place.'
Rhian Owen: 'Brexit could have a significant impact on the profitability of a commercial agreement and the ability of a party to perform under its terms with tariffs and restrictions on the freedom of movement of people likely to be imposed.  In addition, enforcing an English judgment in an EU Member State could become more difficult as current arrangements fall away. It is therefore recommended that you identify key contracts and assess if they provide sufficient protection against Brexit, or are at least clear about the implications of Brexit. For example: Does the contract allow either party to vary/insist on the price? Is there a clause which can be used to facilitate discussions between the parties if the contract is not viable?'
Check whether you'll be covered in the future
MS: 'From 1st January 2021, any IP agreements or licences you've got where the EU is named as a territory for your trademark or design, the UK might not be included, so you'll need to check exactly what regions are, and aren't, covered.'
TR: 'This is a tricky area for data storage, as we don't yet know whether the EU will recognise the UK as a safe place to keep data. We're hoping they will, so you can move data between the UK and the EU without any problems (as discussed above). There's also the issue of individual contracts and what they say around data storage. If there are any problems with the UK not being a safe place, there could be some barriers to get over.'
RO: 'Look to future-proof contracts by considering whether it is possible to include 'Brexit clauses' which trigger changes in the parties' rights and obligations as a result of an event occurring. Additionally, review the dispute settlement options contained within the contract in order to ensure that you understand the risks in the event that you need to enforce a judgment of the English courts in other EU Member States'.
Look for new opportunities outside of the EU
MS: 'While it might not be as easy as it was to trade with the EU post-Brexit, there might be opportunities elsewhere you hadn't considered before, such as the recently announced deal with Japan, and other European countries that aren't EU members either.'
TR: 'One way tech companies can get ahead post-Brexit, is to use technology to help organisations navigate the new environment. We've seen how much tech has helped during the coronavirus pandemic, and it can continue to do the same after Brexit. Think about what challenges and opportunities Brexit creates for businesses and individuals and how technology might offer a solution or advantage.'
RO: 'It may be the best time, whilst undertaking a review of the key commercial contracts, to re-assess whether better more favourable terms may be obtained elsewhere.  The key to being able to take advantage of any opportunities is having full knowledge of the commercial and contractual position of the contracts in place and how these can potentially be impacted by Brexit.'
Seek help
MS: 'Marks & Clerk have a global network of offices, including offices in France and Luxembourg, as well as the UK, so we can help tech companies deal with the impact of Brexit, both inside and outside of the EU. We can review the scope of your current trademark and design protection and advise on future strategy.'
TR: 'One of the ways Grant Thornton can help is by supporting companies in making sense of Brexit, understanding the practicalities and what they actually need to do. It's about parking the politics and focusing on the facts. Please get in touch if you want a chat about it.'
RO: 'Slater Heelis can provide advice to tech companies on the practical steps necessary to tackle and address the potential commercial and contractual issues and possible risks triggered by Brexit. Please feel free to contact us to discuss further.'