November 8, 2022
Science and Technology Facilities Council: Breaking the bias within STEM related careers 
STFC runs a renowned work experience programme at the Daresbury Laboratory, which allows students from the local area to gain hands on industry experience.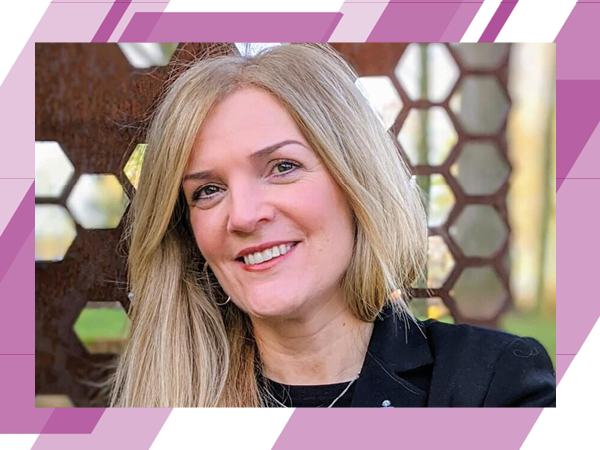 Attracting new talent and working to diversify the science and technology sectors have long been at the heart of Sci-Tech Daresbury's core founding principles.  
Since 2006, the dynamic campus setting of Sci-Tech Daresbury has seamlessly integrated world-class science and technology, innovation and business enterprises together within the North West region. The community is home to over 1,500 staff and brings together some of the greatest innovators within STEM and its related fields.  
Talent & Skills
Pressing world-wide issues such as climate change, major public health scares and threats to cyber security mean that occupations within STEM are becoming multiplied in order to meet demand. Being able to fill the number of STEM jobs available in the future is critical to the growth of the United Kingdom's economy.  
Access to the right talent and skills enables science to stay at the forefront of global research, and allows businesses to remain competitive in an unpredictable world. 
However, it's no secret that there have been systemic barriers that minority groups have had to overcome in order to develop a career within STEM in the UK – this can range from a lack of careers education, a lack of mentors, contacts and role models and a shortage of professional development programmes to name a few.  
Collaboration
Sci-Tech Daresbury recognises that people's participation in science can be unfairly affected by many social factors, and are collaborating with its partners to challenge and overcome this nation-wide problem. 
Overcoming this challenge is one of the aims of RADAR – Sci-Tech Daresbury's talent strategy – which seeks to help its companies attract, develop and retain the talent they need to meet their growth aspirations.  
public engagement programme
STFC runs a public engagement programme from its Daresbury Laboratory that aims to demystify the work that scientists do in such settings and actively encourages more young people from under-represented backgrounds to take up STEM studies by giving them insider access to science and technology related environments from a young age, with specialist programmes aimed at children, aged from eight to fourteen in particular.  
Open days held at the campus create a sense of 'science in sight' and allow for young people to experience science outside of a classroom environment. The team at STFC are currently planning to run their next Public Open Day on Saturday July 15 2023, which will form part of a major Open Week starting July 10th. During the weeklong series of planned events, they aspire to welcome around 10,000 visitors to the Sci-Tech Daresbury campus. The events are designed so that visitors can engage with and recognise people like themselves, whilst participating in tours and interactive activities that enable them to experience what it is like to work in exciting careers within STEM related businesses. 
Early Careers Engagement Project
Wendy Cotterill, Senior Public Engagement Officer at STFC, said:
Whether that's a speech, blog, resource, advice, or personal story - it's great for our professionals to become memorable figures for young people to relate to. It's also incredibly beneficial for our graduates and apprentices to realise that they themselves have the power to inspire the next generation of STEM talent. 
We need to continue to encourage a greater diversity of young people into STEM and show that science and technology professionals include people with a diverse array of backgrounds and not just white males from privileged backgrounds. We want our visitors to relate with recognisable role models in the industry and realise that STEM workers are often just ordinary people doing extraordinary things. It's people that are at the heart of science, after all. It's their stories that bring science to life.
It feels great to be helping to make a difference on my doorstep. In my job, no two days are ever the same. We work closely with neighbouring businesses to ensure that we have access to different audiences and sectors of the community. We need to actively seek out the brilliant thinkers of the future, because they won't always have the means necessary to find us themselves
STFC leading a campus-wide initiative
STFC is also leading on a campus-wide initiative to get more people from the campus companies signed up to work as STEM Ambassadors in local schools and colleges. This is to help both students and teachers get a better insight on the range of potential career options in science and technology, and the education and training pathways that could help them get there. 
STFC additionally runs a renowned work experience programme at the Daresbury Laboratory, which allows students from the local area to gain hands on industry experience within the different science and technology businesses located at Sci-Tech Daresbury.  
Work experience offers students the opportunity to gain the skills and contacts necessary to excel in their future careers. The campus is seeing an increasing number of work experience students returning from university to establish their full-time careers within Sci-Tech Daresbury's laboratories and neighbouring businesses. 
The barriers that marginalised groups have too often had to face to develop rewarding STEM careers have meant our most advanced sectors have also failed to take advantage of benefits that diversity of thought can contribute towards tackling some of the world's biggest problems.  
For this important reason, the partnership between Sci-Tech Daresbury and STFC will remain dedicated to its journey towards ensuring that the next generation of talent has access to the correct experiences in life that will help them to make informed choices about their future careers. This will simultaneously allow innovative businesses access the best of the next generation of talent – regardless of their background. 
As a result, Sci-Tech Daresbury will continue to offer a working environment in which its talent can flourish, collaborate and develop together in order to improve the world around us, one idea at a time.