September 7, 2021
Austrian psychotherapy pioneer mymAInd chooses Sci-Tech Daresbury for UK base
Businesses at Sci-Tech Daresbury are bucking the economic trend by increasing sales, exports and job creation.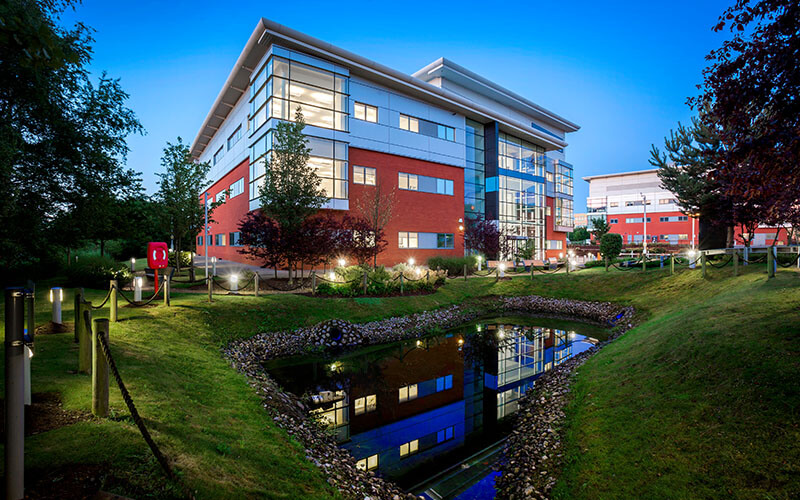 mymAInd, the Austrian HealthTec firm that deploys algorithms and artificial intelligence (AI) to create products and services that deliver mental health support, has launched a UK base within the Liverpool City Region at Sci-Tech Daresbury's Innovation Centre.
Founded in 2017 in Vienna, the birthplace of psychoanalysis, by Mike Beer under the name mindcoa.ch GmbH, mymAInd is the main company and umbrella brand for the products and services developed in the field of digital mental support. mymAInd's focus is the use of cutting-edge technology in order to develop solutions that offer support for people suffering from difficulties with their mental health.
mymAInd works closely with public institutions, scientists, and private organisations to integrate the latest scientific findings and cutting-edge technological developments into all its services. With the help of learning algorithms and AI, mymAInd provides a science-based analysis of mental problems and offers clients individual approaches to solutions and interventions.
Following a successful B2B web-based pilot project the company is now in the process of developing a B2C app. The accessible, low-threshold and low-cost entry to immediate mental health support is intended to enable all those affected to receive individual help in exceptional situations.
The app works by users being asked questions about their symptoms, before a second stage of clinical tests to validate the finding. If the conclusions are immediately concerning, the app will share details of an emergency contact. Otherwise, the app will then provide immediate support via a chat service.
mymAInd attended the Department for International Trade (DIT) Austria's UK Tech Night in 2018 and met with DIT Austria's Investment Advisors and the Northern Powerhouse Tech Specialist Nigel Jones at the Ambassador's Residence. Continuous engagement and joint efforts to support mymAInd enabled the move to Sci-Tech Daresbury.
mymAInd will be the latest addition to Sci-Tech Daresbury's HealthTec Cluster. The Cluster is led by the Science and Technology Facilities Council (STFC) and consists of over 30 organisations driving health technology innovation, from medical diagnostics to digital healthcare solutions. These companies feed into a wider network in the North of England comprising 28 universities, more than 1,200 life science companies and over 50,000 people delivering the next generation of health technologies.
mymAInd founder Mike Beer said: "The first step of asking for help can often be the most difficult part of seeking out support for your mental health, and many people are simply unable to access the help they need or receive it much too late. We believe our app will go some way to addressing these issues in a way that is both anonymous and available 24 hours a day, 365 days a year.

"This is especially important given how the pandemic has further increased mental health problems for many and made access to help much more difficult. We truly believe our product can make a really big difference and will generate sustainable, positive benefits for society.

"We're confident the Innovation Centre at Sci-Tech Daresbury is the right home for us to develop our product further. In this dynamic environment, we have found the perfect infrastructure and the right network combined with a campus wide commitment to innovation that will help us scale up internationally."

John Downes, chief executive of Langtree and chairman of Sci-Tech Daresbury, said: "According to a recent Mind survey, one in four people across the UK suffers from poor mental health each year, yet only one in eight access any form of support. We're confident that within our HealthTec Cluster and campus, mymAInd will be able to fulfill the potential of its ground-breaking proposition and improve that statistic. That success will have a hugely beneficial impact on society, and we look forward to supporting Mike and his team every step of the way."

Minister for Investment Lord Grimstone said: "The UK is a world leader in tech, and this is driving innovation in key sectors like healthcare. The past year has shown the need for HealthTec solutions like mymAInd's and their decision to launch their UK base at Sci-Tech Daresbury shows the UK's strength in cutting edge HealthTec.

"I warmly welcome this Austrian firm to the Liverpool City Region and look forward to seeing its growth in the UK."