June 11, 2020
Tips for becoming a tech entrepreneur
Since the dawn of the internet, there have been thousands of innovations designed to make our lives easier, keep us connected, improve our health, or just help us have fun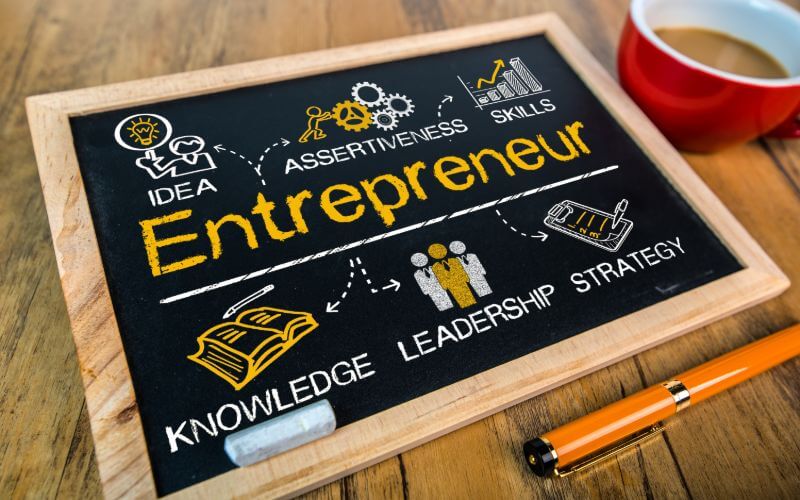 Tips for becoming a tech entrepreneur
Since the dawn of the internet, there have been thousands of innovations designed to make our lives easier, keep us connected, improve our health, or just help us have fun.
The one thing they all have in common though is that they were all thought up by tech entrepreneurs.
Of course, for every Bill Gates and Mark Zuckerberg, there are hundreds of wannabe movers and shakers who never see their ideas come to anything. So, if you're interested in becoming a tech entrepreneur, what are the things you need to know (and avoid) to help you fulfil that ambition? We asked Lisa Layzell, Founder and Managing Director of Ridia Consulting, based at The Innovation Centre here at Sci-Tech Daresbury for her tips on how to become a tech entrepreneur.
First of all, what does being a tech entrepreneur mean?
It means delivering innovation that can change people's lives for the better, and help protect our environment, even if it's just in a small way.
What advice do you have for anyone wanting to start their own tech company?
Probably the most important thing is to let the market guide you. What I mean by that is to let the market, or people, tell you what they want, and then develop a product to satisfy that need. There's a lot of homework and research needed to do this, but it's the only way to understand the market you're in.
Start-ups usually have limited resources, and without identifying the need for your product or service, it'll be much harder to get the push-through you need to make it successful, even if it's the most groundbreaking thing ever seen.
Don't be afraid to take a risk though. When I first started my own tech company, the outcome was uncertain, but I knew I could only do what I wanted to in a fast, nimble company that didn't have the boardroom politics. I was competing with some of the industry big boys, like Dell and HP, but I identified a niche that was starting to become important to customers these companies couldn't deliver. I took the plunge and was able to leave my new company with it listed on the NASDAQ.
What challenges will the tech industry face in the next five years?
A lot of these future challenges are the same as we face today. Limited bandwidth and battery life, and integration of AI into existing products will still be key. In terms of what will make the headlines, how ethical and legal something new is will continue to drive the story, as will climate and environmental concerns.
Consumers will also still focus on how their data is used and how secure new apps or tech platforms are, so that's something to be aware of. For me, however, I think the biggest challenge for any tech companies in the next few years will be the balancing of technological advancement with the preservation of nature.
How important are partnerships and location to tech companies?
This is really important. Having access to like-minded people, research facilities, brilliant brains, and funding are all vital to your success. It's one of the reasons I came to Sci-Tech Daresbury and why I've stayed. I can get introductions to other tech companies, benefit from onsite support programmes and it has a fantastic reputation, which helps greatly when dealing with national and international clients.